Average cost of a two year fixed rate loan is at highest since the turn of the year
Growing fears over persistent inflation in the UK economy led to further turmoil in the mortgage market yesterday, with lenders pulling further products, and average rates reaching their highest point since the turn of the year.
Data from financial information provider Moneyfacts.co.uk showed that lenders pulled a total of 25 two-year and five-year fixed rate deals on Tuesday, and continued to increase rates, with Coventry Building Society this morning the latest lender to continue the trend by announcing further rate increases.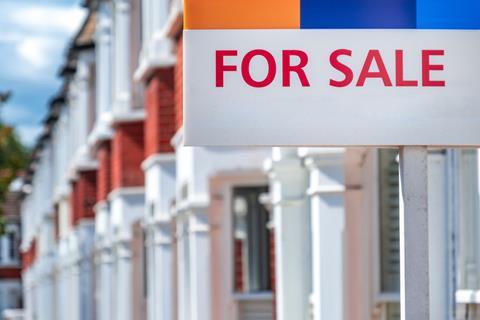 Moneyfacts said the average price of a two-year fixed rate mortgage rose to 5.9% on Tuesday, from 5.86 on Monday and 5.75 a week before. This is its highest level since the turn of the year when the market was still recovering from the aftermath of the autumn mini-budget.
A year ago the average rate was less than 2.5%, before rising to a peak of 6.65% in October during the Truss administration. In the spring it fell back to a low of around 5.3% before increasing in recent weeks.
Other lenders to pull deals and increase rates in recent days include Santander, which temporarily withdrew all its new business mortgages on Monday, HSBC and the Nationwide.
>>See also: Housebuilding activity plummets to lowest level since pandemic
These numbers reflect the market prior to the impact of stronger than expected wage price data yesterday, which prompted speculation of further bank rate rises, as the cost of government borrowing yesterday soared to above the level seen under Liz Truss.
Amid speculation that the Bank of England could issue a half point interest rate rise at its next meeting on June 22, housebuilder share prices dropped again yesterday, with most of the largest builders including Barratt, Persimmon and Taylor Wimpey now around 5% down over the past week.
Rising borrowing costs impact upon the cost of buying a home for mortgaged purchasers. Bellway this week said it was concerned that "the uncertain path of future interest rates could impact housing demand", with private reservations already down 30%.