Loans fall as stamp duty relief cut back, while new mortgage approvals also decline
Mortgage lending in July slumped to its lowest level since the height of the 2020 covid lockdown, according to official figures published this morning.
In the latest sign of an easing off of the rapid housing market growth of the last year, the Bank of England said just £16.5bn was lent against properties in July, a drop of 62% on the June figure of £43.8bn.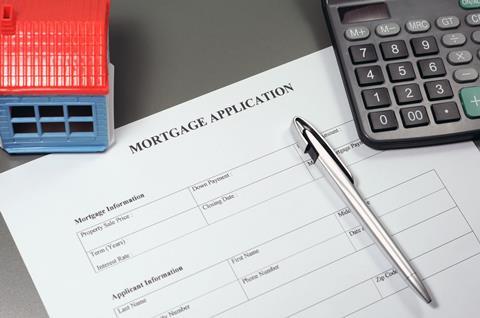 The Bank said the figures were likely affected by the ending in June of the temporary stamp duty relief on homes of between £250k and £500k, introduced last year by chancellor Rishi Sunak in the wake of the first covid lockdown.
The gross lending figure is the lowest since June last year, when the UK was just emerging from the first lockdown.
The figures also showed that net lending fell to its lowest ever level in July, with repayments outpacing new loans by £1.4bn, the first time there has been a "net repayment" of mortgages since April last year. The Bank said net repayments were a "relatively rare" event, with no other instances of this in the past decade.
The figures also showed that approvals of new mortgages are continuing to fall from the highs experienced last autumn. The Bank said £24.9bn of loans were approved, for 75,152 house purchases, the lowest level since July last year – the month the stamp duty relief was introduced.
This compares to a high of over 103,000 house purchase loans approved in November 2020. However, these mortgage approval figures are still higher than average approval rates seen prior to the covid crisis, with between 20-23,000 house purchase mortgages typically approved each month in 2019.
Spencer Wyer, VP of product & technology, at housing market data company Hometrack, said the drop in the volume of mortgage approvals in July was matched by its own data. He said: "Our activity data for mortgage applications in August, which is typically a couple of months ahead of approvals, shows an ongoing drop in activity and, looking ahead, we may anticipate a more significant drop off to come."