Official figures show approvals for new loans continued to taper downwards
Mortgage lending hit an all-time high in June according to the latest Bank of England figures. They suggest that loans are likely to start tapering off following the winding down of the temporary stamp duty cut.
The official figures showed that £43bn of home loans were made in the month, the highest figures since the data was first recorded in 1993. Net borrowing also hit an all-time high of £17.9bn.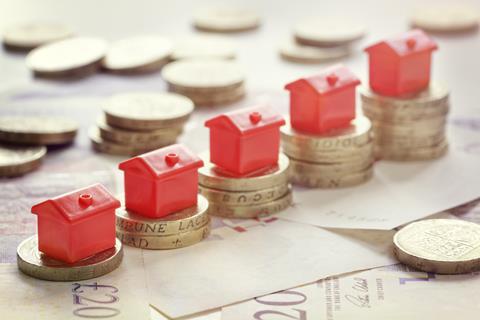 However, the figures also showed a continued slow decline in approvals for new mortgages, back towards more normal levels from the elevated figures seen since the introduction of the stamp duty exemption last July.
The figures came in advance of the ending of the most generous part of the government's temporary stamp duty cut, exempting sales of properties worth up to £600,000 from paying the tax.
Until September, properties worth up to £300,000 will remain exempt from duty, before the cut is removed completely.
The number of mortgage approvals for house purchases dropped to 81,338, the lowest figure since July last year. This continues a broad decline since approvals peaked at over 103,000 in November last year.
Prior to the coronavirus crisis, the Bank of England had typically been recording between 65,000 and 70,000 loan approvals per month. The bank said the value of loans approved in June was £17.9bn.
Paul Stockwell, chief commercial officer at Gatehouse Bank, said the high mortgage lending number was the result of a "perfect combination of pent-up demand, the race for more space and the stamp duty holiday".
He said: "Stamp duty savings have started to taper off and approvals have dipped slightly. We could see yet another rush of sales ahead of the end of the stamp duty savings coming to an end in September, but home finance is unlikely to get close to what we saw in June."