Loan volume topped 100,000 in November for first time since global financial crisis
Monthly mortgage approvals rose to their highest level in more than 13 years in November, according to the latest data from the Bank of England.
The Bank said that 105,000 mortgages for purchase were approved in the month, the first time the figure has risen above 100,000 since August 2007, before the global financial crisis.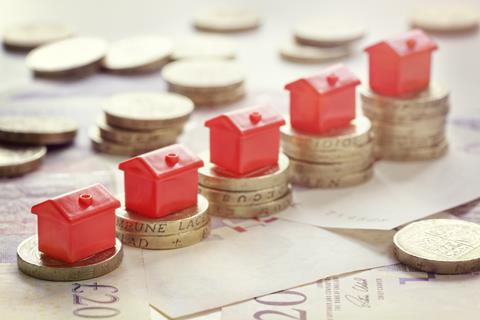 Approvals have averaged at less than 70,000 per month over the past five years, dropping to a low of less than 10,000 in the depths of the spring lockdown last year.
The November figure represents a 7% rise on the previous month, with 98,000 mortgages approved in October. The Bank said net mortgage lending rose to £5.7bn, up from £4.5bn in October.
The figures are the latest to demonstrate the unexpected strength in the housing market seen in the wake of the coronavirus crisis, with Nationwide last week reporting a 7.3% rise in house prices across 2020 as demand soared.
Part of the demand is likely to be driven by buyers aiming to beat the 31 March cut-off for purchases to meet the temporary stamp duty holiday brought in by chancellor Rishi Sunak lastJuly.
However, the huge spike in lending has not yet been enough to make up for the massive drop in lending during the first lockdown. Total borrowing for the year to November of £37.6bn was 15% below the equivalent amount in November 2019.
Islay Robinson, group CEO of Enness Global Mortgages, said the figures demonstrated the huge activity seen since the market reopened in May. He said: "While many of us will have had a somewhat muted festive period, this certainly hasn't been the case where the UK property market is concerned.
"So, although 2020 ended with a whimper, the market shows no signs of slowing just yet and this huge degree of momentum is certain to carry through to this year."