Firm working on resi scheme in Corby
Property giant Reuben Brothers has poured £19m into Cambridge-based modular buildings specialist Project Etopia.
The company was founded in 2015 and received its first significant investment from hedge fund manager Lord Stanley Fink, who has formerly held roles as Conservative party treasurer and chief executive of active investment management firm Man Group.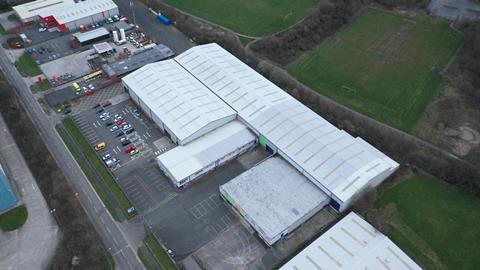 The latest investment will allow Project Etopia to accelerate its rapid expansion plans.
Project Etopia started producing homes at its new factory in Cheshire, which it jointly operates with panelised construction system 4wall, in March.
The company's first major development is a 47-unit residential scheme in Corby, Northamptonshire, which has been chosen as one of five 'Building for 2050' research projects funded by the Department for Business, Energy & Industrial Strategy.
Project Etopia said the 50,000ft² factory could make five three-bedroom homes a day and would eventually be able to produce 2,000 homes a year.
The company said the factory's plant machinery allowed for a continuous-line production process that can create tens of thousands of panels of different sizes under enormous heat and pressure.
Project Etopia's chief executive Joseph Daniels said the factory's opening was "an important milestone that will help us achieve our ambition to produce 21,500 eco-modular homes by 2025".