Boutique Modern appointed to four-year deal for modular schemes in Sussex
Modular housing provider Boutique Modern has picked up a job as the sole provider on a £110m framework for offsite housing in Sussex.
The firm has been appointed to the four-year framework by Lewes District Council and Eastbourne Borough Council.
The two councils said they each had "significant" housing development programmes, primarily for affordable housing.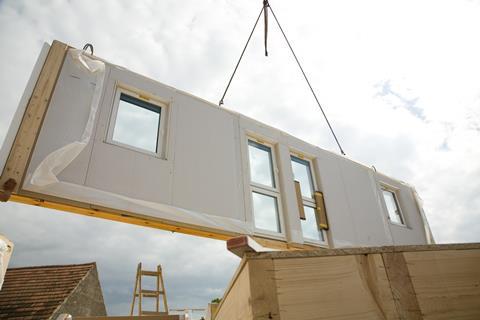 They said that while some of these schemes would be built by appointing traditional construction firms, they had identified the "significant time and quality benefits" of building homes using off-site methods.
They added that appointing a single contractor to build its pipeline would have further "time and cost" benefits.
The framework will also be open for use by other local government and public sector organisations in Sussex, including Brighton and Hove council, Hastings council and Horsham council.
Boutique Modern, which is based in Newhaven, fended off seven other firms to win the deal.
It follows last week's appointment of three high profile modular firms Ilke Homes, Impact Modular and TopHat on a £600m framework for offsite affordable homes.
The five-year framework for Building Better, an alliance of 29 housing associations and local authorities set up to boost the use of modern methods of construction, will be used to build around 5,300 homes by 2026.