Morgan Sindall's partnerships housing arm increases margin target as it focuses on mixed-tenure development expansion
Morgan Sindall's partnerships housing business has boosted its annual turnover by 21% and doubled its operating profit.
The construction giant today reported its Lovell business increased revenue to £572m from £474m for the 2021 calendar year. Its operating profit jumped from £16m to £33.2m over the same period.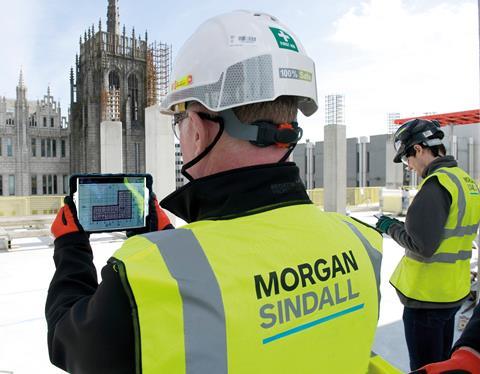 The business increased its contracting revenue 27% to £249m while its mixed-tenure turnover rose 16% to £323m.
Lovell said a "key aspect of its growth strategy" is to increase the number and size of its mixed-tenure sites - building homes in partnership with local authorities and housing associations.
It said: "Significant progress has been in this area, with currently a total of 48 mixed-tenure sites at various stages of construction and sales (up from 39 at the prior year end), with an average of 143 open market units per site (up from 101 at the prior year end)."
The order book for mixed-tenure activity increased 9% to £992m. Lovell's operating margin increased to 5.8% up from 3.4%, due to the "higher mixed-tenure and contracting revenue as well as benefitting from continued operational efficiencies."
The firm said the market opportunity for partnerships housing "remains substantial" and it upgraded its medium target for operating margin from 6% to 8% and its return on capital from 20% to 25%.
See also>> Lovell gets green light for 766-home Woolwich project
Morgan Sindall's urban regeneration arm increased its turnover by 64% to £203m.
The group said it has faced inflationary pressures amid difficult sourcing materials, but these have been offset by contractual protection, efficiencies and house price sales inflation.
The firm said it has a "small number" of schemes where it will be liable to carry out remediation to cladding. It added the costs are "not expected to be material and will likely span a number of years". It said that it would begin to start paying the residential property developer tax this year.
The figures for partnerships housing helped boost Morgan Sindall's overall pre-tax profit by more than 100% to £126m.
Chief executive John Morgan added that it was expecting 2022's results to be ahead of previous expectations with analysts now forecasting pre-tax profit to be around £127m this year and close to £133m next.
Morgan said: "The group is in its best shape ever. Our strategic focus on construction and regeneration is driving positive momentum across the group and is enabling us to upgrade our divisional medium-term targets today which provide the framework for our next stage of growth.
"Underpinning these targets is our commitment to maintaining a strong balance sheet at all times and to hold a substantial net cash position. This continues to allow us to make the right long-term decisions for the business."