Kerslake Review makes 15-recommendations, including more use of CPO, as blueprint for establishing a City-Hall developer
Sadiq Khan has accepted recommendations from Lord Kerslake to boost housing delivery, including plans to beef up land acquisition and assembly as a first step towards setting up a City Hall developer.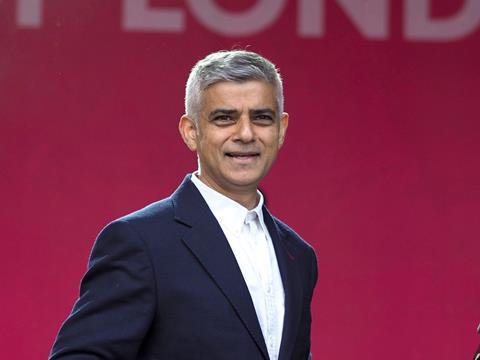 The mayor of London has accepted all 15 of Lord Kerslake's recommendations published today in 'full'.
These include a two-phase approach to setting up a city hall developer, which was a manifesto pledge of Khan's.
Under Lord Kerslake's plan, the Greater London Authority (GLA) should first step up its land acquisition and assembly using compulsory purchase rather than solely relying on its own land becoming available for development.
Lord Kerslake's report said: "If a City Hall developer is serious about harnessing opportunities, the GLA's existing housing delivery model should be expanded and strengthened.
"If the GLA's housing delivery model is not expanded, its role will inevitably reduce due to dwindling land opportunities."
The report also suggest an "expanded development management model of risk sharing via more formalised partnering" and an agreed small sites delivery approach, with sites either delivered by the GLA or released to SMEs. It recommends an expanded in-house development function.
See also>>Mayor says build cost inflation hitting 45% on some London housing projects
A statement from the mayor today confirmed a new team will be set up in City Hall's housing and land directorate to drive work towards a new city hall developer.
The review in total makes 15 recommendations across areas including ensuring an overview of housing delivery across the GLA, collaboration on housing delivery and a strategic review of funding.
Khan said: "I am confident that this review will lay the path to enable a step-change in how the GLA Group collaborates and delivers new genuinely affordable homes for Londoners.
"I accept the recommendations of Lord Kerslake's Review of GLA Group Housing Delivery in full and now look forward to redoubling our efforts to build more of the homes Londoner's need and deserve."