Latest Rightmove data shows asking prices rose just 0.2% in the capital in the last year
Asking prices for houses soared by 1.8% across the UK in the last month but are continuing to stagnate in the capital, according to the latest figures from Rightmove.
The 1.8% UK average rise is further evidence of a surging housing market since the March budget extended the current stamp duty holiday, and comes on top of 2.1% rise in April, meaning Rightmove puts prices now almost 4% up in just the last two months alone.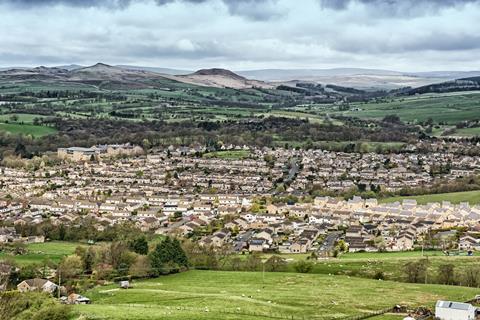 Rightmove said the increase took annual asking price inflation to 6.7%, putting the average price of a home at just over a third of a million pounds.
However, the firm said that while a number of regions had now seen double digit price inflation in the last year, there was still little sign of the London market following suit. Prices were up 0.8% in London over the month, but have risen just 0.2% in the last 12 months, with properties in the capital taking far longer on average to sell than elsewhere.
In contrast, asking prices have now grown by 13% in Wales in the last year, the fastest growing part of the UK, with prices up 11.1% in the North west and 10.5% in Yorkshire and the Humber.
Rightmove said that its research suggested that demand to buy homes was similarly strong in both London and the regions, with the difference being that there were many more properties available to prospective buyers in the capital. Availability of family homes is now down 50% on the same period in 2019, according to the research.
As well as growth being stronger in the regions, Rightmove said house price growth was higher for more expensive properties, with first-time buyer homes increasing in value by just 1.2% in the month, while "top of the ladder" properties grew in price by 3.1%
Tim Bannister, director of property data at Rightmove, said northern regions of the UK were currently leading the way on price growth, with the gap between average prices in London compares to those in the north at its smallest since 2013.
He said: "The pandemic has given a greater focus on the home, and in 2020 we saw a surge in southern coastal and rural areas. So far 2021 is proving to be the year of the northern mover, not only satisfying their pent-up housing needs, but in doing so also narrowing some of the huge price gap with London."