Latest data from Zoopla shows sharp increase in demand for homes in the capital
The London housing market is showing the first solid signs of rebounding from the effects of the pandemic, according to the latest figures from online property portal Zoopla.
Zoopla's latest monthly housing market report found that while prices in London were still rising at a much slower rate than the rest of the country, demand for homes in the capital had risen 14% over the last month.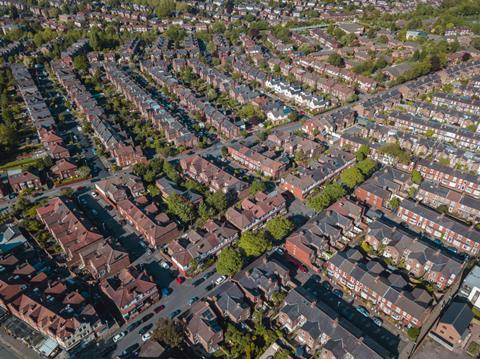 This increase in demand was even more pronounced for houses, with demand up 25%, while flats increased by just 6%.
The figures come a day after estate agent Hamptons forecast that house price growth in the capital would continue to lag the rest of the country for the next two years, before beginning to outpace the regions in 2024.
Zoopla said its data showed that prices rose by 1.2% over the last three months, putting annual price growth at 6.1%.
In the last year, it said London had seen prices grow by just 2.2%, with every other region and nation in the UK seeing price growth of at least 5%, with Wales leading the pack recording 9.8% growth.
It also said that there was so far little sign that prices would fall when the government withdraws the last of the temporary stamp duty relief brought in last summer in September. It said demand was still 35% ahead of the September average over the last five years, but that the stock of homes available to sell was 28% lower than the same point last year.
However, the firm said it expected upward pressure on prices to reduce, leaving price growth in "firmly positive territory at the end of the year, although lower than current levels".
Gráinne Gilmore, head of research at Zoopla, said: "Demand from buyers searching for space, and making lifestyle changes after consecutive lockdowns, has further to run. Balancing this however, will be the more challenging economic environment as we move into Q4".