Greenwich signs up Liverpool off-site supplier Ideal Modular for £300m 750-home council housing programme
Greenwich council has appointed a consortium of firms to a £300m modular housing contract which the businesses claim is the largest such contract awarded to date in the UK.
As many as 750 council homes are being supplied by Liverpool-based off-site supplier Ideal Modular Homes, working in alliance with architect Shed KM. Southwark builder A&E Elkins will begin assembling the houses on site this autumn.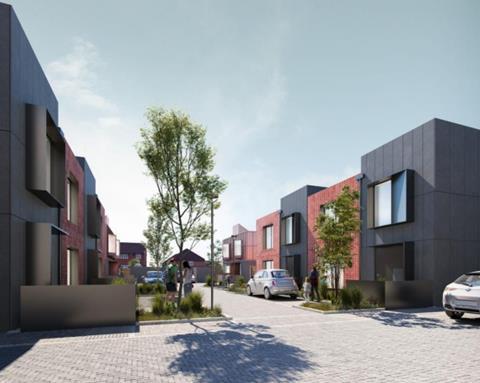 The homes, which can be manufactured in four days and installed on site in eight hours, are planned for 60 sites across the south-east London borough. The deal will see all of the homes built to a "carbon positive" standard and rented to Greenwich council tenants at affordable rates.
The firms said that the deal with the council will run for five years with the option to extend by a further five if successful, which would see another 750 homes produced.
The first tenants are due to move in later this year.
Royal Greenwich cabinet member for housing Cllr Anthony Okereke said that using modular techniques was allowing the council to quickly deliver high quality and sustainable council homes.
He said: "With plans for construction on 750 new homes to be underway by 2022, we're excited to be at the forefront of delivering innovative zero-carbon council properties, making good on Royal Greenwich's commitments to tackling both the housing crisis and climate change"