Former construction minister named the 16th housing minister since the Conservatives took power in 2010
Lee Rowley has become housing minister for the second time after being confirmed in the role as part of today's cabinet reshuffle.
Rowley served the housing brief for around seven weeks in 2022 under former prime minister Liz Truss.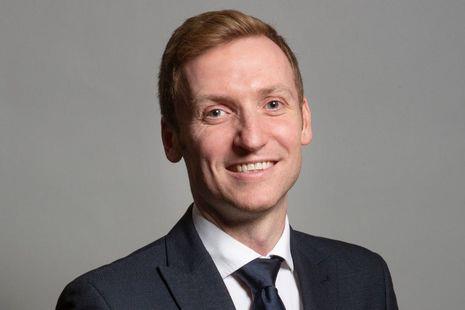 In his return to the role, he replaces Rachel Maclean, who was sacked by Rishi Sunak earlier today after just over nine months in the job. He is the 16th housing minister since the Conservatives took power in 2010.
Rowley also previously served as construction minister under Boris Johnson, resigning in July last year as part of a mass-walkout of ministers which led to the former prime minister's downfall.
Since Truss' resignation as prime minister in October last year he has held the role of minister for local government and building safety under Rishi Sunak.
Rowley, 41, is a milkman's son originally from Chesterfield, and former management consultant, and was the first member of his family to attend university.
He was a councillor in Westminster between 2006 and 2014, before winning the North East Derbyshire seat from Labour in 2017.
As an MP he has been a vocal opponent of fracking in his local area, and has a section on his website pledging to "speak out against overdevelopment" in his constituency.
Jamie Ratcliff, chief communities and sustainability officer at housing association Sovereign Network Group, welcomed Rowley's appointment as housing minister.
But Ratcliff added: "Housing can only be built on stable foundations and we hope that the arrival of yet another housing minister will see progress to deliver homes, including those needed by the 131,000 children in temporary accommodation, rather than more delay."
RIBA president Muyiwa Oki said it was "incredibly frustrating" to see another housing minister ousted, adding that the government "has to get a grip on this housing crisis".
>>See also:Reforming planning: one way to solve the housing crisis
>>See also: Five things you need to know about Angela Rayner and her views on housing
>>See also: Will Gove's latest local plan reforms have a positive impact on delivery?
"It demands urgent action. We need continuity, the development of a strategic plan and certainty to ensure homes and places are planned, designed and built to meet the needs of current and future communities.
"Architects stand ready to help create high quality, connected, inclusive and accessible, vibrant places where people want to live," Oki said.
British Property Federation chief executive Melanie Leech said the "revolving door of housing ministers has turned once more".
"For a sector that thrives on certainty and wants to see a long-term plan for housing, such discontinuity in personnel is a significant concern and actively undermines investment and long-term commitment across the sector," Leech said.
Today's reshuffle was triggered by the sacking of former Home Secretary Suella Braverman for her comments on the Metropolitan Police last week.
Other appointments include Victoria Atkins as the new health secretary, replacing Steve Barclay, who has replaced Therese Coffey as environment secretary.