English and Welsh governments to ban bailiff enforcement of evictions for six weeks
Housing secretary Robert Jenrick has approved a last-minute extension to the ban on bailiffs evicting tenants from rental properties, which had been due to expire today.
Jenrick's move, mirrored by the Welsh government, means the ban on bailiffs enforcing evictions will be extended for a minimum of six weeks until February 21.
Housing charities described the extension – which does not stop landlords taking legal proceedings against their tenants for unpaid rent – as "the minimum required" to stop vulnerable families being made homeless, while landlords groups said it did nothing to assist either struggling tenants or landlords in the longer term.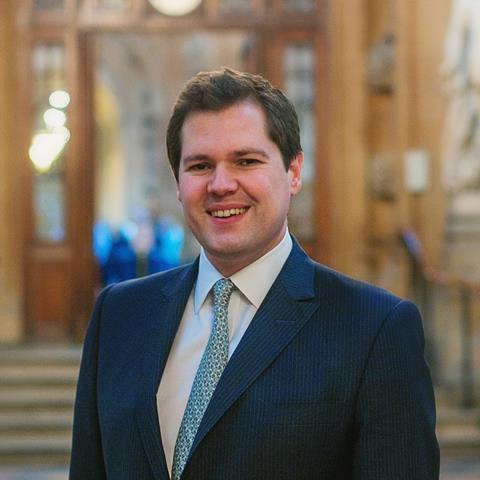 Jenrick (pictured, right) said the move, accompanied by £10m of funding to provide extra support for homeless people, showed the government was "redoubling our efforts to help those most in need" and "helping to protect the most vulnerable renters."
However, the government was criticised for only announcing the extension at the last minute, and for not going further to repeat the ban on legal evictions proceedings brought in at the start of the pandemic.
With the Citizens Advice Bureau this week estimating that half a million renters have fallen into arrears during the pandemic, landlords have also raised concerns that they have been given no government help to deal with the impact of the unexpected loss of income.
In September the government said landlords will have to give tenants a six-month notice period for any attempt to start eviction proceedings, a measure that remains in force.
London's deputy mayor for housing, Tom Copley, welcomed the extension, but said: "this once again came at the 11th hour and fails to put in place proper protections for renters.
"The Government needs to stop treating renters as an afterthought. Ministers need to ban eviction notices from being served or progressed while they urgently put in place the package of support that we and others are calling for to help those struggling to keep a roof over their heads during the pandemic."
Polly Neate, chief executive of housing charity Shelter said the ban on bailiff enforcement was "the right call", but that people would still become homeless. She said: "While this ban doesn't halt the evictions process entirely, it is the minimum required to keep more people safe in their homes."
Franz Doerr, chief executive of rental technology provider Flatfair, said the lack of any support for renters to cover their tenancies meant "mountains of debt continue to pile up at the feet of landlords, who the government unfairly expects to continue propping up the rental market."
He said: "Landlords are quickly becoming fed up with the lack of support coming their way, which could ultimately give way to an exodus from the buy-to-let sector. This would be disastrous for renters, too, by depleting the number of more affordable rental properties on the market.