Group development director Fiona Fletcher-Smith recommits to 100,000-home build target despite development 'pause'
Housing giant L&Q has recommitted to its target to build 100,000 homes in 10 years and said it aims to be as big a developer as Barratt, just months after announcing a "pause" on development.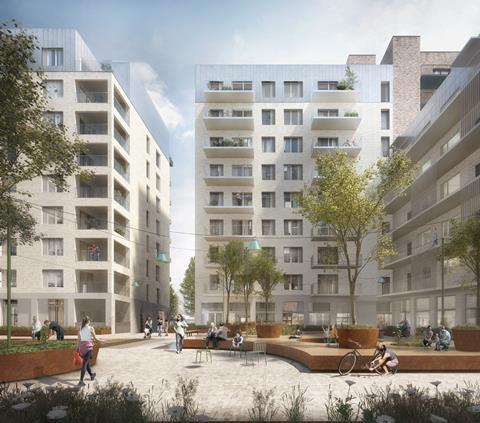 The housing landlord's group director of development and sales, Fiona Fletcher-Smith, told Housing Today the organisation's temporary pause on new site acquisitions, revealed in an internal email to staff in September, did not affect L&Q's long-stated 100,000-home target.
In September, chief executive David Montague told staff that L&Q was "pausing" in the light of weakness in the sales market and the need, post-Grenfell, to focus on bringing existing homes up to tightened fire-safety standards. However, Fletcher-Smith said the 100,000-home target "didn't change" because of this.
With L&Q releasing third-quarter figures earlier this month that showed new starts sharply down and fewer than 2,000 homes completed so far this financial year, Fletcher-Smith said she accepted that L&Q's target would require it to be building far in excess of 10,000 homes a year by the end of this decade.
Referencing the nearly 18,000 homes produced last year by the UK's largest housebuilder, Barratt, she said: "That is what I'm aiming for. We want to be the biggest – our aim is to disrupt the industry. We may not manage it, but we're not walking away from the 100,000 homes commitment.
"We're using this time of pause to consolidate our construction capability, so back-loading the programme toward the end of the decade is more possible. It's about getting the foundations right so that when we're ready to recommit, we can fly."
Fletcher-Smith said it had been the right thing for the organisation, which has stock of more than 110,000 homes, to refocus around its existing tenants given the fire-safety concerns raised by the Grenfell tragedy. The organisation owns 277 blocks of higher than 18m, has committed £250m to a post-Grenfell repairs programme and has already stripped and re-clad 13 blocks.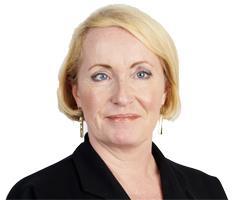 However, she said the widely reported "pause" in new work did not equate to mothballing sites already under construction, with L&Q's latest update revealed it is technically "on site" with 19,500 units. Instead, it meant a temporary halt in buying new land for around 18 months, which she said might result in a "slight dip" in number in three years time, rather than any immediate impact. L&Q already has more than 100,000 homes in its development pipeline, if one includes longer term "strategic" sites without planning.
However, she did admit to having also reappraised the viability of homes in the light of the weaker housing market in London and the South-east last year, which had resulted in it pulling out of "a couple" of sites. The update earlier this month revealed that starts on site in the three months to December last year were down nearly 40% on 2018.
Fletcher-Smith said L&Q had not yet seen an uptick in prospective buyers since the start of the year, despite the increase in housing market confidence reported by the RICS' monthly market update.
She said there was "renewed momentum" in the market for second-hand homes but that L&Q was "not yet seeing that come through for new-build properties".
Partly, she said, sentiment around buying flats had been hit by the continuing uncertainties prompted by Grenfell, with mortgage lenders demanding additional assurances that new homes were fire-safe.
Fletcher-Smith joined L&Q in June after more than a decade at the Greater London Authority, where she was executive director of development.