Insurance giant aims to hit target by 2030 as part of drive to 'build back better'
Insurance giant Legal & General has committed to making all of the homes it builds operationally zero carbon by 2030.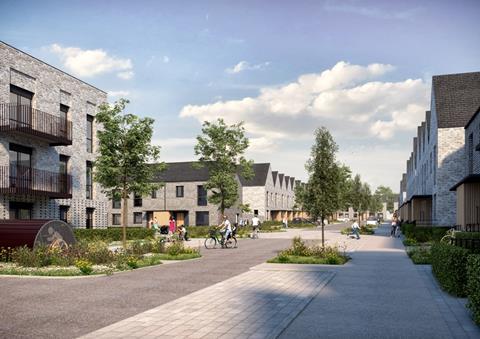 The firm has said this will include all homes produced by all of its housing businesses, which span traditional housebuilding, affordable homes, later living and modular housing.
The firm said that the commitment was part of its drive to "build back better" following the covid-19 crisis, pointing out that the homes produced by its modular housing business (pictured, left) already meet the EPC "A" rating. Only around 1% of new dwellings achieve this standard.
However, it is unclear whether L&G will in practice have until 2030 to hit its target, given that the government has already committed to bring in a Future Homes Standard in 2025 under which all new homes will have to be at or close to zero carbon.
L&G's announcement comes a week after the government's climate advisor, the Committee on Climate Change, called for the government to focus on its zero carbon housing target and a national retrofit programme in order to enable to UK to meet its 2050 net zero target.
Nigel Wilson, chief executive of Legal & General, said the firm was now looking at its housing developments with climate firmly in its mind. He said: "We have to build back better after covid-19. Construction is rocket fuel for UK economic growth: every pound invested delivers a threefold economic multiplier and the housebuilding sector provides jobs and vital economic resilience.
"But as we accelerate building, we have to avoid stoking up a climate crisis that would be at least as serious as the covid emergency."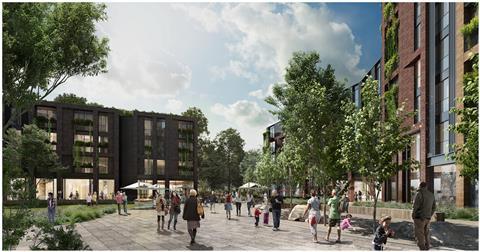 L&G's later living businesses Guild Living (Epsom scheme pictured, right) and Inspired Villages have a pipeline of 1,000 homes, while its build to rent business has 5,000 homes in its portfolio, it's traditional housebuilding business, Cala, builds 2,400 homes a year and its new affordable homes business has a pipeline of over 3,500 homes.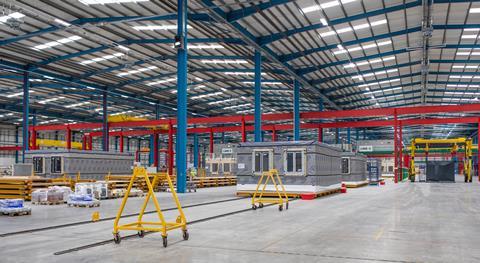 L&G's modular housing manufacturing business (factory pictured, left) has an ambition to be producing 3,000 homes a year by 2024.