Problems facing leaseholders demand wholesale change, says shadow housing secretary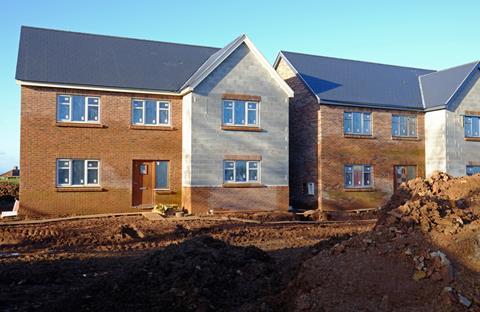 The Labour party has promised to ban leaseholds for new-build homes in England and save existing leaseholders thousands of pounds when trying to buy the freehold to their property.
In a consultation paper published today shadow housing secretary John Healey said leaseholds were a "symbol of a broken housing system" and pledged to end the practice of selling private leasehold flats by the end of Labour's first term in government.
Labour said 4.3 million homes across England were owned on a leasehold basis and claimed many faced high ground rents, "onerous contract terms" and "arbitrary fees" paid to the freeholder.
And the party said that once in government it would slash the cost of a buying a freehold to 0.1% of the market value of a property.
Ground rents should be limited to 0.1% of the value of a home, up to a maximum of £250 a year.
Theresa May's government has pledged to end the leasehold practice for new homes but has not put in place a timetable for when a ban will be introduced.
Healey said the scale of the problems facing leaseholders "demands wholesale change. We need a revolution in rights for leaseholders."
Labour also called for a public inquiry into leasehold misselling, which it said had resulted in thousands of properties sold with "extortionate terms such as doubling ground rents, making them unsellable".
Housebuilders have been criticised for selling on leases to investment firms which ramp up ground rents.
Earlier this year a number of firms including Barratt, Bellway and Taylor Wimpey signed a government-backed pledge to stop leaseholders being caught up in such ground rent arrangements.
In its consultation paper Labour asks if there be any exemptions to the prohibition on new private leasehold properties, and if so what they should be. It also asks repsondents for their views on changes to commonhold to ensure it can become the default tenure for new flats.
Labour's proposed changes to the leasehold system:
End the sale of new private leasehold houses with direct effect and end the sale of private leasehold flats by the end of our first term in government
End ground rents for new leasehold homes, and cap ground rents for existing leaseholders at 0.1% of the property value, up to a maximum of £250 a year
Set a simple formula for leaseholders to buy the freehold to their home, or commonhold in the case of a flat, capped at 1% of the property value
Crack down on unfair fees and contract terms by publishing a reference list of reasonable charges, requiring transparency on service charges and giving leaseholders a right to challenge rip-off fees and conditions or poor performance from service companies
Give residents greater powers over the management of their homes, with new rights for flat-owners to form residents associations and by simplifying the Right to Manage.