Firm also creates group head of compliance role in wake of Grenfell Inquiry revelations
Kingspan has announced that the boss of its insulation boards business is to step down at the end of the year.
Peter Wilson, who has been with the firm for 29 years, said he will retire from his roles as the divisional managing director of Kingspan's insulation boards business and as a director of Kingspan Group.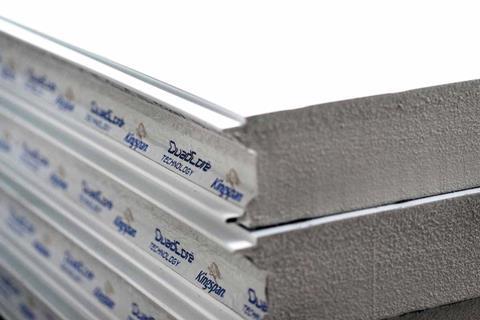 Wilson's retirement follow intense scrutiny of the business in recent weeks at the Grenfell Tower Inquiry. The Inquiry has been told that the firm knowingly used inappropriate test results to support the marketing of products and continued to "game" fire tests even after the Grenfell fire.
The firm's Kooltherm K15 foam board insulation was used on a small area of the tower as part of the ill-fated refurbishment, although it was never specified. The main insulation used was Celotex RS5000.
While Wilson has not given evidence to the inquiry he has been referred to by other witnesses. He was also copied into email exchanges the inquiry has scrutinised.
Kingspan said Wilson's decision to retire "reflected his view that now is the right time to hand over to new leadership at an important time" for the divison.
Alan Lawlor has been named as Wilson's successor.
Lawlor is currently chief financial officer of Kingspan's insulation boards division and managing director of its insulation business in southern Europe.
Kingspan has also announced that Jim Carolan had been appointed as group head of compliance and certification with immediate effect.
Carolan's previous role was as operations director in Kingspan's insulated panel's division.
> Kingspan 'gamed' tests for commercial gain after Grenfell, inquiry told
> Kingspan staff: 'All we do is lie' about fire safety of products
In this newly created role he will be responsible for ensuring a rigorous approach to certification, testing and product compliance across all divisions.
There have been several revelations regarding the actions of Kingspan and its staff as part of the Grenfell inquiry.
Current and former staff have given evidence about the efforts they went to in order to convince the construction industry their Kooltherm K15 phenolic insulation was safe to use on buildings above 18m – despite a lack of genuine test data to evidence those claims.
The inquiry heard that Kingspan relied on 2005 fire-test data for a different version of K15 to support its claims. It also emerged that later fire-test results were secured using a "trial" version of the product that was also different to the version actually being sold to the construction industry.
It was also revealed that government officials responsible for fire safety in buildings became aware of the use of combustible insulation being used as part of cladding systems on high-rise blocks as far back as 2014, with K15 identified as the principal product.