Daiwa House and Australian developer will deliver residential scheme at Elephant & Castle
Japan's biggest housebuilder has moved into the UK market with a 259-home scheme in central London.
Daiwa House, in joint venture with Lendlease, will develop and sell apartments across two buildings in Elephant & Castle.
The development will be the final stage of residential development at Elephant Park, Lendlease's $4.5 billion (£3.71bn) mixed-use redevelopment of the Heygate Estate.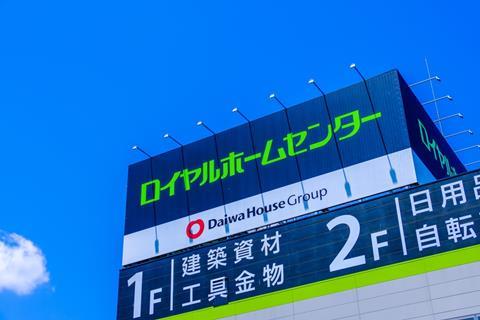 Lendlease maintains a 25% interest in the joint venture – called Elephant Park Plot H11b LLP – with the newly established Daiwa House UK Limited taking the remaining 75% stake.
The project is the first for Daiwa in the UK. The firm is Japan's biggest housebuilder, with a turnover of $37bn across all its operations, including commerical and leisure facilities.
While the Elephant Park project is the first time Daiwa has been involved with the development and sale of new homes in the UK, it has previously worked together with Lendlease on a 41-storey mixed use building in Manhattan and the two recently began a build-to-rent apartment scheme in Melbourne.
In pictures: Lendlease's 'tree house' pavilion at Elephant Park
Lendlease's European chief executive, Andrea Ruckstuhl, said: "This deal is a significant vote of confidence in the property market in the United Kingdom.
"We're very pleased to be able to bring Japanese investment here and it's another illustration of the desire that international investors have for high quality opportunities across our global pipeline of projects."
Daiwa president Keiichi Yoshii said: "I am very excited right now. This is because this is Daiwa House's first project in the UK. We would like to thank everyone involved, including Lendlease, for giving us this opportunity."
Elephant Park includes two acres of green space, which Lendlease claims is the biggest park delivered in the capital for 70 years.
The Make-masterplanned scheme has not been without controversy. Last year, Southwark Council unanimously rejected ACME's plans for an 18-storey office in the development against the advice of planners because it was deemed too large for the site.
Residents are expected to be able to move into the two Elephant Park buildings from mid-2026.