Construction chiefs made the request during a call with construction minister Nadim Zahawi
Construction industry chiefs have asked the government to label building workers as essential staff in order to legitimise them travelling to work.
While many housebuilding sites have been closed since lockdown rules were imposed, exclusive data published yesterday by Housing Today, revealed that around a quarter of housebuilding sites remain open, following government advice to keep sites running if social distancing can be maintained.
The call to class construction workers as essential staff follows reports of hostility towards them from members of the public on public transport and social media, despite the fact the government has asked them to continue going to work. A number of firms including, reportedly, the UK's largest contractor, Balfour Beatty, have resorted to providing workers with letters explaining they are required to work if they are questioned.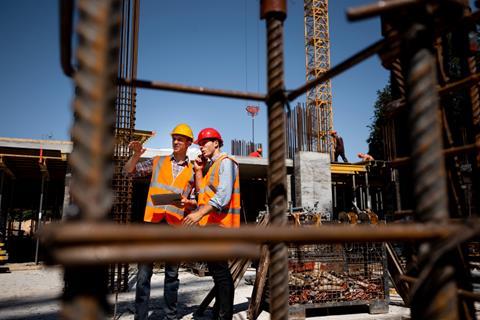 Details of the request were published in the daily coronavirus update from construction industry trade body Build UK.
It said: "Build UK and others called on the government to designate construction workers as 'essential workers', in order to reassure everyone that they had permission to leave their homes to go to work."
The update said construction minister Nadhim Zahawi was joined by representatives from Build UK,and industry leaders including Mace chief executive Mark Reynolds and Julie White, managing director of D-Drill on the call.
The update said Zahawi "recognised that companies were making some tough decisions and there had been some opposition to sites remaining open, especially via social media."
He reaffirmed that construction sites of all types should continue to operate.
Build UK said industry representatives had also raised concerns about the access to cash.
It said: "The challenge of obtaining loans was highlighted. While government support was very much welcomed, it was recognised that for some it would come too late.
"The minister emphasised that the 'squeezed middle' of companies were now eligible for support and the Coronavirus Job Retention Scheme would start to pay out by the end of the month."
The construction minister also confirmed that he would look at public sector work that could be accelerated in the current circumstances.