'All activities to cease' as loss-making modular housebuilder fails to find a buyer
Modular housebuilder Ilke Homes has been put into administration, the company confirmed this morning, having been unable to secure a buyer despite last-ditch efforts over the last month.
At 11am this morning, Clare Kennedy, Catherine Williamson and Deborah King of consultant AlixPartners were appointed Joint Administrators to ilke Homes Holdings Limited, ilke Homes Land Limited and ilke Homes Limited, which collectively trade as ilke Homes.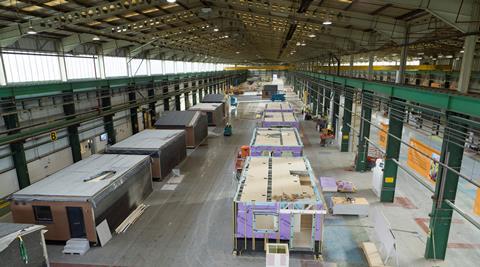 The appointments were made at the request of ilke Homes' directors.
In a statement the administrators said the move would see the immediate closure of the firm's 250,000 sq ft light gauge steel frame factory in Knaresborough, Yorkshire and the ceasing of "all site activities". As a result, they said, "the significant majority of the Companies' 1,150 staff will be made redundant with a small number being retained to assist the Administrators in winding up the Companies' affairs".
The firm, which had been late filing accounts due to concerns from auditor over a lack of available funding, was plunged into crisis at the start of June when investors told the company's bosses that they were pulling funding due to concerns over the rate of cash burn.
That decision prompted an immediate halt in production at Ilke's factory and the start of an urgent sale process.
At first Ilke said it had 15 interested bidders for the company, but today's action indicates that none were ultimately willing to buy the business as a going concern. The administrators said the collapse followed an "extensive exercise by the Yorkshire based modular homes builder to seek either a fresh injection of capital or a going concern purchaser".
The administrators statement added that while Ilke had displayed a "strong product and pipeline", it had been hit in recent months by "unprecedented inflation and a lack of land supply linked to planning processes", meaning "the business has not been able to secure the further investment needed to take it forward."
Ilke filed a notice of intention to appoint an administrator on June 20, but at that point maintained the action was purely a "protective" measure to enable it to keep creditors at bay while it sought to secure a deal.
The administration comes despite Ilke having secured £100m in funding from a range of investors as recently as December, including Fortress Capital, TDR Capital and Sun Capital, which at the time the firm described as "transformational". It said it planned to expand production at the firm to 4,000 homes per year and create up to 1,000 extra jobs.
>> See also What does the closure of L&G's flagship factory mean for the future of modular in the UK?
It is not clear what the administration means for Ilke's existing 1,000 staff, or customers of the firm.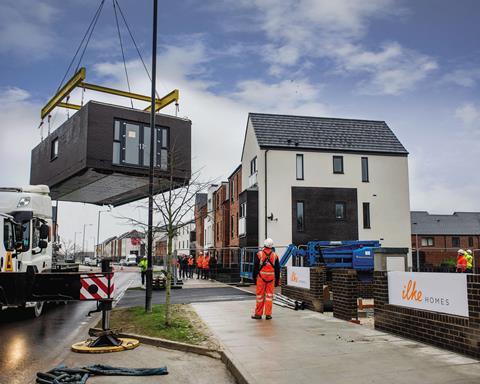 Housing Today understands that while Ilke had been successful in achieving significant sales, the overheads from its factory meant that its rate of cash burn was still too high.
The news is the latest blow to the modular or volumetric housebuilding sector, which has seen a raft of high-profile closures and set-backs in recent months. In just the last two months L&G Modular has shut its doors to new business, while Berkeley Group has also announced that it will not be putting its modular factory into "full production".
These blows came after the collapse of the Urban Splash joint venture with Sekisui last year, which, like Ilke, had received a major investment from Homes England, and the administration of Caledonian modular.
Clare Kennedy, joint administrator and managing director at AlixPartners said: "This is an incredibly difficult time for all associated with ilke Homes, and in particular its employees, who have worked tirelessly alongside management over recent months to find a resolution.
"Unfortunately, the market and economic headwinds have proven too strong to overcome, thus leading to today's appointment. Our focus now is on helping all stakeholders, employees, suppliers and customers alike, to find the best possible outcome in this undoubtedly difficult situation for all".
Ilke customers including Places for People, have already started exploring alternative suppliers for their homes, with the 231,000-home housing association stating last week that it was looking at a "different route" to housing delivery on some of its sites.