Forty-two further councils will now be affected by water quality requirements under new plans
Housebuilders have said government plans to hugely expand the number of locations where "nutrient neutrality" rules can be used to block planning consents could see plans for thousands of homes halted.
Yesterday the government proposed extending by 42 the number of local planning authorities that are unable to give planning permission where a development is likely to add to nutrient pollution to water, meaning a total of 74 councils are now affected.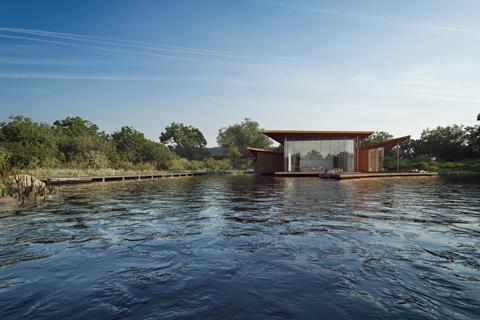 The move, which was part of a wider government consultation on new targets under last year's Environment Act, came as environment quango Natural England issued updated advice and support to local authorities, which environment secretary George Eustice said would "enable development to take place in a sustainable way".
A spokesperson from the Home Builders Federation (HBF) told Housing Today the new rules could mean "tens of thousands more homes" could be stalled in addition to the existing moratorium in the planning authorities already affected.
James Stevens, director for cities at the HBF, said: "We have calculated that 60,000 homes have been delayed across 32 local authority areas before the addition today of a further 42 local authorities.
"We are urging government to agree proportionate measures that reflect the contribution of housing delivery to the issue without delay. The situation has already been ongoing for some years and it is imperative that solutions are agreed and implemented urgently."
Stevens said the HBF was nevertheless pleased the government was "developing a consistent and standardised mitigation approach on water neutrality".
In a briefing to members the umbrella body said it would press the secretary of state on what this meant in practice.
>> See also How water neutrality is affecting development in some parts of the country
Natural England said it had published a 'nutrient calculator' to enable development to take place in a "sustainable way", and the government was offering £100,000 in funding to each affected catchment. This money will help councils work together to ensure 'nutrient neutrality' is achieved while allowing development to continue.
Savills in November last year warned 33,000 homes across the south of England could be threatened. The Home Builders' Federation estimated at the time mitigation measures to ensure nutrient neutrality could cost developers about £5,000 per home.
Andrew Watson, planning director at Savills, said the government's commitment to tackle the nutrient neutrality issue that has "plagued the development industry" was "most welcome", and that the measures included "practical, financial and potential legislative changes".
However, he added: "We should also be mindful though that in the same Policy Paper …Natural England has advised a further 42 Local Planning Authorities that their areas are covered by the nutrient neutrality issue."
Announcing the change, George Eustice said yesterday that nutrient pollution was a particular problem for "freshwater habitats and estuaries". "Increased levels of nutrients can ultimately damage protected sites and the wildlife that live there," he said.
However, he added: "So far this approach [to nutrient neutrality] has too often been complex, time-consuming and costly to apply, and government is clear that action is needed to make sure that we both deliver the homes communities need and address pollution at source."
Dean Finch, chief executive of housebuilder Persimmon, last week told analysts that the firm was still experiencing planning delays due to nutrient neutrality. He said the issue was "stuck between two government departments". He added: "It is now affecting a big swathe of the country across the South in particular. We do have some sites, like other developers, caught up in that problem. Until those two government departments really get a grip on this problem, then I'm not I'm not optimistic that there's going to be much resolution."
The issue of nitrates and phosphates in water systems was raised after the Court of Justice of the European Union issued a judgement in 2018 concerning the interpretation of the Habitats Directive. High concentrates of these nutrients can cause excess algae, depleting oxygen in the water and damaging aquatic life.
Since the judgement, new development in originally EU-designated Special Protection Areas must comply with EU legislation that sets a limit for the levels of these harmful nutrients in the water, which has effectively stopped housebuilding in affected areas.
The consultation will run for eight weeks.