Premium Boardroom service expanded to include market confidence and sentiment data
Housing Today's premium Boardroom service now includes a new market confidence data hub.
The service now tracks market conditions, confidence and sentiment, using responses from our Boardroom Barometer panel of development directors.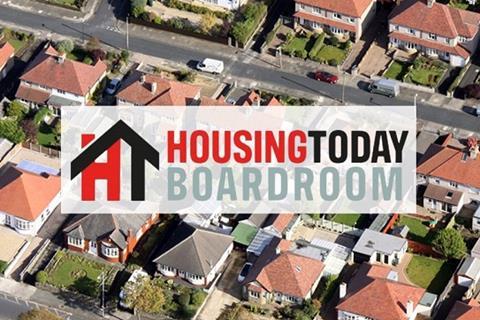 Each quarter, we will survey the panel to seek their experiences and predictions on key issues, including levels of completions and starts, prices, staffing levels and a snapshot of the top issues affecting their organisations.
During the year, the panel will also contribute to a series of annual focus reports on topics from finance, to workforce, to implementing net zero.
We kick off with a horizon scanner, looking at what 2023/24 will bring – how delivery mechanisms will change, what tenure mixes will look like and much more.
Initially, the Boardroom Barometer panel comprises development directors from leading housing associations, but the panel will eventually expand to cover developers, housebuilders, councils and others, UK-wide.
The data hub forms the newest part of Housing Today's premium Boardroom service, which already provides members with a filterable bank of organisation profiles, development director Q&As and development scheme showcase articles.
Chloë McCulloch, editorial director at Housing Today, said: "The Barometer will track key issues over time, building an ever-richer set of trend data.
"The results will help developing organisations to contextualise their experiences.
" Interactive data dashboards, analysis reports and expert commentary will tap into the rich collective knowledge, judgements and opinions of leading directors, providing valuable insights into market sentiment to help guide decision-making"