New document identifies and challenges commonly-held assumptions made about the technology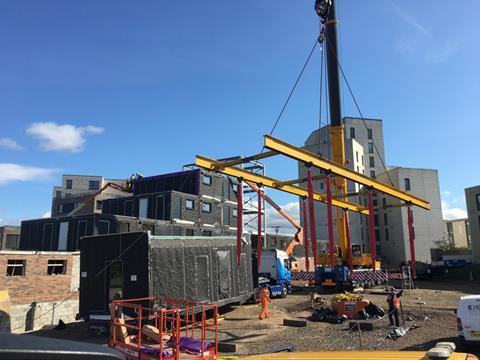 The use of modern methods of construction will be vital to boosting the supply of affordable homes across the UK, according to a new guide on the technology.
The document, "MMC for affordable housing developers", published by the Housing Forum which represents 150 companies across the housing sector, argued that use of MMC would "help the government meet its commitment to deliver 300,000 homes a year, but also benefit affordable housing providers and their tenants".
The guide has identified and challenged commonly-held assumptions that are made about the technology, including poor quality, problems raising finance and confusion over contracts.
The guide said: "We believe effective deployment of MMC is a way to future-proof housing supply, speed up delivery, reduce defects, improve as-built performance and reduce maintenance costs. And as the industry matures, there is a good chance build costs will come down significantly."
Shelagh Grant, chief executive of The Housing Forum, said: "This guide challenges the myths surrounding procurement, contracts and costs, to help public sector organisations assess the business case for MMC, armed with accurate information.
"Using MMC effectively will future-proof housing supply. It leads to faster build times, minimises disruption to communities, and there are fewer defects, providing consistent quality and better as-built performance."
But the government appears less enthusiastic about MMC's prospects, earlier this month pouring cold water on a recommendation by the select housing committee that publicly-funded housing schemes should use MMC-related techniques.
Responding to the committee's report the government said there were "currently no plans to make the use of MMC a requirement for these funding schemes to ensure we continue to create conditions for the industry to innovate and avoid focusing only on the frontrunners in the sector."
The Housing Forum's guide, which sets out seven categories of MMC, acknowledged the barriers to MMC gaining traction, with compliance with the procurement regime cited as one of the biggest factors affecting public sector organisation's adoption of the technologies.