Credit rating agency says 20 associations would be downgraded given expected housing crash
A house price crash brought on by a "no-deal" Brexit could see 20 major developing housing associations downgraded due to their exposure to the market.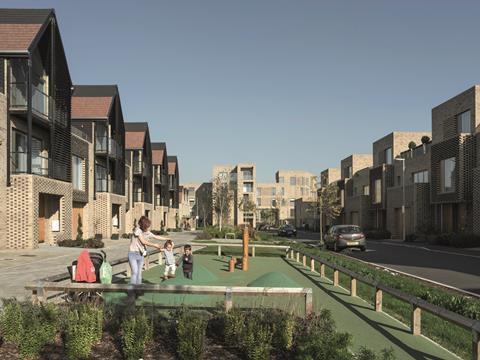 A report by credit ratings agency S&P said it expected house prices to crash by more than 10% next year in the event of the UK exiting the EU without a deal.
In that scenario, it said, around half the housing associations it tracks would see their credit-worthiness downgraded, which could force their cost of borrowing up, making it harder for them to develop homes.
The business model of developing housing associations is largely based on the fact they are able to raise money cheaply, with lenders given security by government regulation of the sector and government backing to their rental income, via housing benefit.
But S&P said that in the event of no-deal, it would likely downgrade the UK's sovereign debt, putting housing associations and other institutions that rely on this under pressure.
The report said that "we see as particularly vulnerable the ratings on providers who increasingly depend on proceeds from market sales."
A number of housing associations, such as L&Q, have made major plays as developers of homes for sale as well as rent in recent years, with a number already reporting a sales slowdown in recent months. S&P has already downgraded six associations in the last year, including L&Q, Metropolitan, Hyde, Notting Hill, Genesis and Guinness
S&P said the downgrades would largely be due to the worsening debt profile of the associations, due to falling income as the housing market crashes.