Regulator reports constrained development in second quarter but 'record' spend forecast for next 12 months
Housing associations' spend on development was lower than forecast in the second quarter of the financial year due to supply chain issues, the Regulator of Social Housing (RSH) has said.
The RSH, in its latest quarterly survey of 209 providers, said spend on associations' new and existing stock in the three months to 30 September amounted to £2.9bn. This was 32% lower than forecast and 7% down on the same period last year.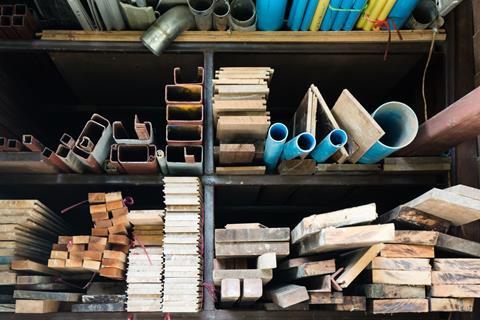 RSH said development out-turn expenditure was "lower than forecast due to the impact of supply issues over the quarter"
Capitalised major repairs spend was also lower than previous forecasts at £479 million.
However, the RSH said association's forecast capital expenditure for the next 12 months is at a "record high" with development spend at £18.3bn and capitalised major repairs spend at £3.1bn – both more than 50% higher than the previous year. This is due to housing associations striving to make up the shortfalls in their development programmes.
See also>> Exclusive: hosuing association CEO earnings rise below inflation at 0.8%
See also>> Housing association accounts 2020/21 coverage all in one place
A spokesperson said the RSH nevertheless expects some variation from these forecasts, given the challenges posed by labour and material shortages, and said it will continue to monitor the situation.
Will Perry, director of strategy at RSH, said: "While the social housing sector continues to recover from the coronavirus pandemic, current economic conditions continue to provide challenges for providers in the form of labour and material shortages.
"Providers will need to closely monitor these and wider pressures to ensure they are able to manage the range of risks their organisation is facing."
The RSH quarterly survey is based on responses from the 209 registered providers in England who own or manage more than 1,000 homes.
The survey comes a week after 60,000-home provider Sovereign revealed its build rate halved in the first six months of the year.due to material shortages.