Senior figures say the package does nothing to help an industry 'under siege'
Senior figures from the residential development industry have hit out at the failure of the chancellor's autumn statement to deliver any support to the struggling housebuilding industry, despite the OBR forecasting that build rates will drop sharply over the coming years.
The boss of the Home Builders Federation (HBF) described the statement as a "missed opportunity", while other housebuilders described it as "bitterly disappointing" and said the failure to address planning in the statement meant there was zero chance of the government hitting housing targets.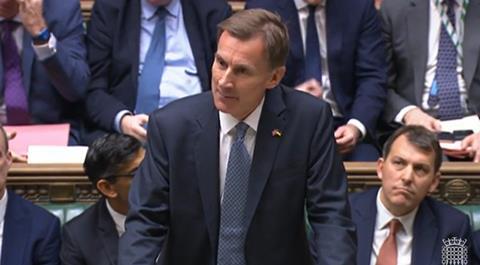 Jeremy Hunt used his autumn statement to deliver a £55bn fiscal tightening in the economy by raising taxes and cutting public spending – which included raising £4bn of revenue by announcing a cancellation of the previously declared "permanent" cut to Stamp Duty Land Tax after 2025.
The chancellor included no other measures targeting the residential development industry in his autumn statement package, despite it arriving just weeks after mortgage rates have spiked to 14-year highs and amid predictions of sharp house price falls next year.
The government has also just withdrawn its longstanding Help to Buy product which aids first time buyers to get a foot on the property ladder by offering a 20% deposit in the form of an equity loan.
Alongside the statement the Office for Budget Responsibility (OBR) published forecasts suggesting a cumulative 9.2% drop in house prices between the 2022/23 financial year and 2024/25, with private housing completions dropping from 174,450 this year to a low of 134,561 by 2025/26.
Completions are not forecast to recover to their current level by the end of the forecast period in 2027/28. The housing market predictions came as the OBR said UK citizens faced the biggest hit to living standards on record over the next two years.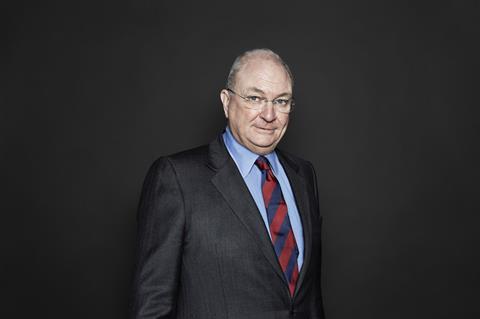 Stewart Baseley, executive chairman of the HBF said: "Despite the clear threats to supply levels, and the associated impact on the social and economic benefits of building new homes, there is little in today's statement to assist housing delivery.
"We would urge the Government to engage with industry and look to develop policies that will support demand for new homes and address the acute constraints we face. The Autumn Statement was a missed opportunity and whilst Government may be nervous about the politics of new housing, intervention is crucial to the prospects for first-time buyers and the millions of jobs supported by the industry."
Right of Centre think tank the Centre for Policy Studies branded the reversal on stamp duty "a step in the wrong direction", describing stamp duty as the "most distortionary and economically destructive tax on the statute books".
However, Professor Noble Francis, economics director at the Construction Products Association, said the stamp duty cut would likely have "only a marginal impact, given the greater issue of interest rate rises and negative housing market sentiment.
Francis said: "As a result, substantially more [help] will be needed to stimulate housebuilding over the coming years."
Adam Lawrence, founder of developer London Square, said the autumn statement had "failed" to help an industry which was now "under siege". He said: "Our customers have never had it so tough as it is now. The Autumn Statement provided an opportunity for the government to make a difference and, apart from stamp duty changes remaining until 2025, these issues have not been addressed.
Lawrence questioned whether there was any chance of the government meeting its housing targets without additional action. He said: "Every part of our industry is under siege and our customers are suffering.
"The Government needs to provide practical help to first time buyers now Help to Buy has ended. It needs to encourage investors into the private rental sector. It needs to address the planning system which is holding up the supply of new homes. The costs of building materials are rocketing due to Brexit and inflation.
"Combined with the increased cost of borrowing, these factors are slashing the delivery of all homes, from affordable social rent and shared ownership, to homes for private sale to first-time buyers and home movers."
Simon Cox, managing director of strategic land firm Walter Cooper, said he was pleased that the stamp duty cut was continuing at least until March 2025. "However, I'm disappointed in the lack of housing policy included in this announcement," he said. "With 'growth' stated as one of his key priorities, I think this is a missed opportunity for the Chancellor. Building more houses is a vital step in industrial and economic growth.
"Developers and housebuilders have a hard few years ahead of them."
Rico Wojtulewicz, head of housing and planning for the National Federation of Builders, was one of a number of commentators to highlight the lack of any mention by Hunt of tackling the current chronic delays in the planning system in the autumn statement. He said the system needed reform. "The planning process sustains our housing monopoly and strangles growth, which is why in places such as Japan and Germany, land use, regional planning, and permission certainty is a primary function of enabling opportunity," he said.
"The Government needs to practice what it preaches because it has spent the last twelve years avoiding coherent planning reform and therefore missing out on sustained growth. Revering Singapore, Germany and Japan is no good if you aren't willing to risk some political capital by enabling their core supply side mechanisms."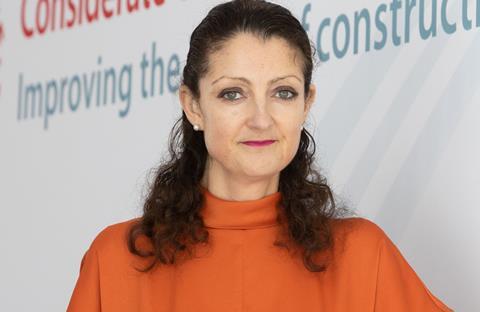 Victoria Hills, chief executive of the Royal Town Planning Institute, did not echo the call for reform but said the planning system needed investment in order to deliver growth in the economy. She said: "The commitment to continuing investment in large infrastructure projects, which provide the ability to unlock housing opportunities […] will be supported by committed planners. But this will need to be accompanied by a well-resourced planning system to ensure that residents and businesses can access the amenities that support economic opportunities, healthcare services, and educational facilities."
Mark White, managing director for Hampshire-based housebuilder Bargate Homes, said the reversal on stamp duty was "bitterly disappointing", and also called for planning reform. "Why is more not being done to fix the planning system, solve the prolonged phosphates, nitrates, and nutrient neutrality issue, and stimulate the new homes market?" he said.
"For the best part of a decade, 30-40% of our sales were via Help to Buy. Designed to replace it, the HBF's Deposit Unlock scheme has not had the market traction that is needed to help our potential customers. It needs more government intervention to give it the boost it deserves."
Adam O'Brien, managing director of fellow Hampshire housebuilder Metis Homes, said he was "underwhelmed". "There was no mention of a tangible focus on planning reform, without which there is zero chance of hitting the government's own housing targets," he said.
"The government must give us the ability to obtain planning permissions for well-conceived schemes in a timely fashion. We need a realistic chance of building efficient houses without having to mitigate obscure environmental issues like phosphate, nitrate, and water neutrality, that arrive without warning and come with impossible parameters to grapple with.
"Fundamentally, where is the tangible support for the new homes industry, behind all the recent rhetoric about making planning and housebuilding "easier", "less ugly" and "levelling up"? We have a planning system on its knees and growing regulation - particularly from Natural England - is keeping it down."
MJ Gleeson CEO James Thomson welcomed Hunt's decision to increase the national minimum wage by 9.7%, which he said would help first time buyers. However, he also said the government needed to address "a planning system that is under resourced, congested and in places failing".