First official data shows extent of market leap ahead of final end of stamp duty relief
UK house prices shot up by 2.5% in September, according to the latest official data, with prices rises even more quickly in England.
The Office of National Statistics said the leap in prices recorded in the month meant annual price inflation ran at 11.8% in September, taking the average price of a home to just shy of £270,000.
The data, based on Land Registry returns for actual sales, is seen as the most reliable barometer of house prices, with commentators putting the rise down to the rush to complete sales in advance of the cut off for stamp duty relief on homes of less than £500k at the end of September.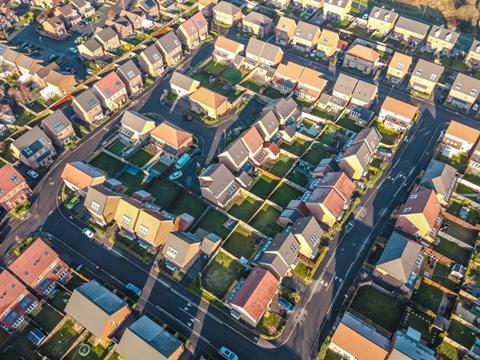 The ONS said prices in England rose 2.9% in the month, with the cost of homes in the North west, the fastest growing region, soaring by 5.3%. Prices in London, however, actually fell back by 2.9%, taking annual price inflation in the capital to just 2.8%.
All other English regions, bar the East of England, have now seen double digit price inflation over the last year, with prices up nesrly 17% year-on-year in the North west.
The rise comes after data from mortgage lenders showing prices appeared to continue inflating in October, despite the end of all stamp duty relief at the end of September.
However, the most recent figures from Rightmove, which yesterday said prices fell back in the last month, and were now down 0.6% on their October high.
James Forrester, managing director of Barrows and Forrester, said the September rise was part of the "huge impact of the stamp duty holiday", but that "it's only natural that this may start to subside slightly now the final curtain has fallen."
However, he added a market crash was "unlikely".
Marc von Grundherr, director of Benham and Reeves, said the figures showed the "last of the stamp duty sizzle". "For almost every region of the UK to see annual growth hit double figures is quite remarkable and this uplift is being driven as much by first-time buyers as it is existing homeowners," he said.