Data showing already strong housing market follows Bank of England's decision to keep interest ratest on hold
House prices rose by nearly 1% in October, according to the latest figures from the Halifax which suggest there is little sign of the strong housing market fading in the wake of concerns over the economy.
The mortgage lender said prices were up 0.9% in the month, to a new all time high of £270k, bringing annual price inflation up to 8.1%.
The figures come a day after shares in housebuilders leapt as the Bank of England unexpectedly decided not to raise interest rates despite rising concerns about inflation.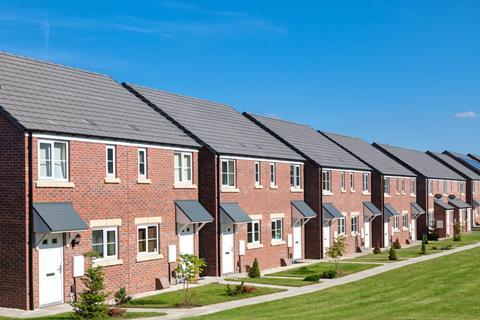 The figures from the Halifax echo those of rival lender the Nationwide, which on Wednesday reported a price rise of 0.7% for October. Purchasing managers also yesterday reported that housebuilding activity grew strongly in the month, amid signs the squeeze on materials and labour was starting to ease.
The Halifax said the North west was the strongest English region in the month, with Wales the strongest performing UK nation. London remained "by far the weakest performing area of the UK" the Halifax said, with annual inflation of just 0.8%.
Russell Galley, managing director of the Halifax, said first-time buyers were now seeing improved mortgage access and low borrowing costs and had also helped to drive price growth in recent months, with first-time buyer annual house price inflation at a five-month high.
However, he said: "With the Bank of England expected to react to building inflation risks by raising rates as soon as next month, and further such rises predicted over the next 12 months, we do expect house buying demand to cool in the months ahead as borrowing costs increase."
The impact of this will be limited, however, by the continued limited supply of properties available on the market.
Iain McKenzie, CEO of the Guild of Property Professionals, said the desire for more space among home-owners was causing demand to outstrip housing supply. "This is a seller's market. If you are considering selling your home, you could find that the time it takes to sell will be measured in hours, not days," he said.