Nationwide index for May also shows small monthly decline
House prices in the UK have fallen at their fastest annual pace in nearly 14 years, according to the latest figures from Nationwide Building Society.
The building society revealed in its House Price Index (HPI) that prices in the year to May fell by 3.4%, the biggest fall since July 2009.
Month-on-month, prices dropped slightly by 0.1%, with the average property price now standing at £260,736. Average prices remain 4% below their August 2022 peak.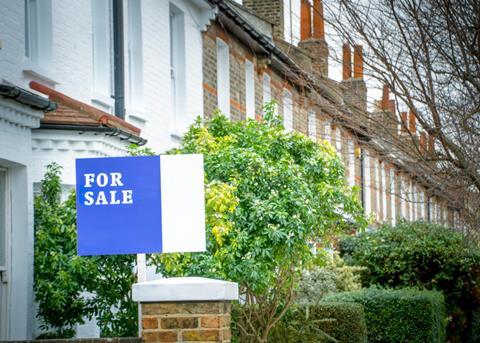 Nationwide's chief economist Robert Gardner said headwinds in the market were set to strengthen in the near term, with inflation rates dropping more slowly than expected.
Annual inflation rates only fell to 8.7% in April, according to the Office for National Statistics.
"As a result, investors' expectations for the future path of bank rates increased noticeably in late May, suggesting it could peak at 5.5%, well above the 4.5% peak that was priced in around late March," Gardner said.
"If maintained, this is likely to exert renewed upward pressure on mortgage rates, which had been trending down after spiking in the wake of the mini-Budget in September last year."
Nearly 10% of mortgages have been taken off the market due to concerns about increasing interest rates, according to Moneyfacts.
Gardner added that labour market conditions "remain solid" and that household balance sheets appeared to be in good shape.
"While activity is likely to remain subdued in the near term, healthy rates of nominal income growth, together with modestly lower house prices, should help to improve housing affordability over time, especially if mortgage rates moderate once the bank rate peaks," he said.
James Forrester, managing director of estate agents Barrows and Forrester, said the market was continuing to "tread water" and forecast this "subdued performance" to continue.
"Those sitting on the fence in anticipation of a return to the pandemic glory days of double-digit price growth will be sitting for some time," Forrester said. "However, the outlook is broadly positive and, while a natural correction was always likely, we are yet to see any inkling of a market crash."
The Nationwide figures come a day after figures released by HMRC whiched showed residential transactions had fallen by 29% in April.