Market returns to slump after March spike
UK house sales returned to a downward trend in April after their early spring spike, according to official figures published this morning.
Figures produced by HM Revenue and Customs for residential transactions found that just 67,220 house sales were completed in the month.
The figure is 29% down on the number of sale completions recorded in March and 32% on last April.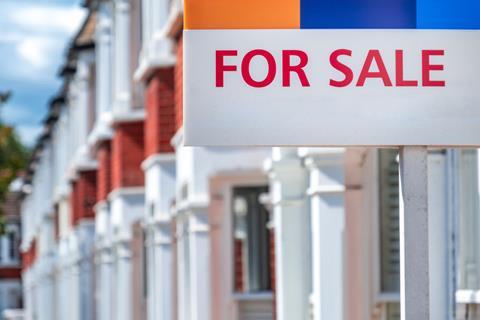 March saw a high number of transactions due to a combination of factors, including a larger number of working days relative to April and it being the final month for purchases to be completed under the government's Help To Buy Equity Loan scheme.
Between January and March, residential market activity had been marginally below pre-pandemic levels, with 270,000 total transactions compared with 283,540 in the same period in 2020.
Chris Druce, senior research analyst at Knight Frank, said the fall in transactions was a "reality check for the health of the market".
"An improved economic outlook and solid jobs market has supported buyer sentiment in recent months and created an active spring sales market, after the mini-Budget knocked the sector off course last year," he said.
"However, the cost of a mortgage is significantly higher than eighteen months ago, and more pain will enter the system this year as people's fixed-rate mortgage deals come up for renewal.
"With expectations of further rate rises ahead after last week's inflation figures, and an increase in supply, we think property prices will fall by a few percent this year."
Nick Leeming, chairman of Jackson-Stops, said the figures showed "a continuation of the twists and turns of the past three years".
"Although transaction levels have become more subdued in recent months and borrowing has become more challenging at the lower end of the market, mortgage lending is still happening and those that need to move will continue to do so," he said.
He said that a rebalanced market would make for a "more even playing field" for buyers and noted that downsizers were a growing buyer type.
"More than three in five (61%) buyers over the age of 65 are buying property without a mortgage, with baby boomers now being the largest proportion of the UK population," he said.
"This part of the market will be absolutely vital in keeping the cogs turning for residential transactions, opening up suitable family houses for everyone to benefit from."