House price growth projections jump from 4% to 9%
The ongoing housing boom is set to continue with house price growth set to be double previous forecasts, according to Savills.
The real estate giant's has published a revised forecast that is now predicting 9% price growth this year, up from an earlier estimate of 4%.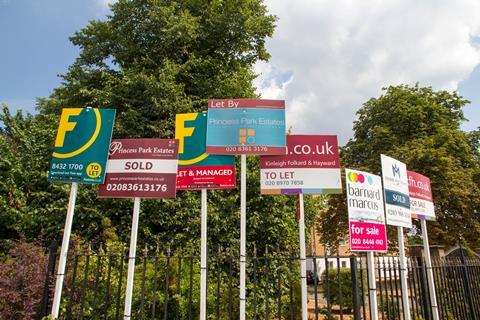 Savills said this was driven by an "incredibly strong first half", which saw values rise by 5.6%, adding the extended stamp duty holiday and the impact of repeated lockdowns on what home buyers want from their homes have contributed to price hikes.
Further growth of 3.5% is expected in 2022.
In the period 2022 to 2025 the firms said it was forecasting prices would rise by between 11% and 12%, taking total growth to the end of 2025 to 21.5%, on a par with previous forecasts.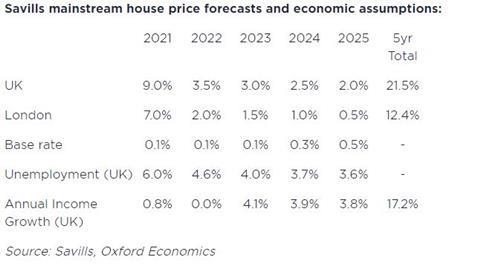 The forecasts assume a Bank of England base rate no higher than 0.5% by the end of 2025.
But, Savills' head of residential research Lucian Cook did concede that the shape of growth over the next four years was more difficult to forecast precisely given the extraordinary conditions of the past 18 months.
Cook said: "Some of the growth generated by the extraordinary market conditions of 2020 and 2021 could unwind at times during 2022, but we see nothing on the horizon that would trigger a major house price correction."
He added that new buyer demand was continuing to outweigh supply despite the potential stamp duty saving falling from £15,000 at 30 June to just £2,500 until the end of September.
Cook said: "This imbalance looks set to continue, underpinning further price growth over the near term, particularly as people look to lock into current low interest rates.
"But such strong growth in 2021 will leave less capacity for growth over the next few years, particularly as interest rates are expected to rise a little earlier than leading commentators had previously projected."