English Cities Fund to partner with Bradford council on 'city village' plan
The English Cities Fund (ECF) has signed a pre-development agreement with Bradford council to draw up plans for a 1,000-home regeneration scheme in the Yorkshire city.
ECF, a joint venture between Morgan Sindall-owned developer Muse Developments, investment giant Legal & General and Homes England, will work with the council to shape the delivery, funding and phasing of City Village.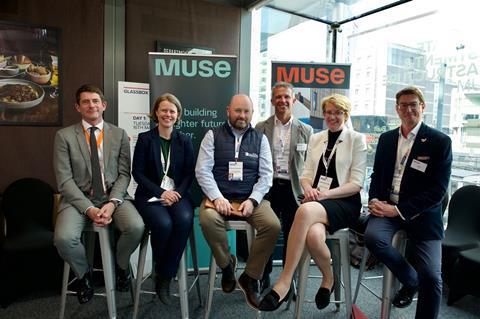 The City Village scheme includes the regeneration of the former Kirkgate shopping centre, which the council purchased last September for £15.5m and the Oastler markets area of the city.
The tie-up was announced at the UKREiiF property conference in Leeds.
>>See also: It's not all about adding to supply – replacing homes through regeneration is vital too
Simon Dew, development director at ECF, said: "Bradford is a progressive city, with the same vision as ours, of delivering regeneration that focuses on people, place and planet, and we're excited to be announcing our latest partnership with City of Bradford Metropolitan District Council.
"All three joint venture partners are currently investing in Bradford and have come together to unlock the creation of the new city village community, which will provide fantastic opportunities for economic and social growth that will help communities in the city to thrive and prosper for the long term.