Joint venture pays £13m for 20 acres as first part of investment programme
A partnership between Essex-based housebuilder Hill and South Cambridgeshire council has bought a site for 275 homes in the district.
The South Cambridgeshire Investment Partnership (SCIP) said it had acquired the 19.2 acre site on the Cambourne Business Park for £12.9m as the first part of a programme to invest £170m in income-generating development opportunities.
The site is the first bought by the 50:50 partnership between £650m-turnover Hill and South Cambridgeshire, and is expected to deliver 275 homes, of which 40% will be affordable.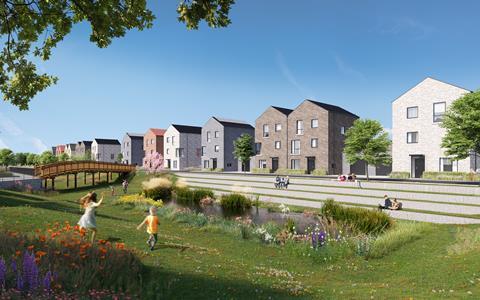 The SCIP said it will now consult with neighbouring residents and businesses before bringing forward a detailed planning application with a focus on sustainable design that met the Council's net zero carbon aspirations.
Rob Hall, deputy managing director of the Hill Group, said: "Building a successful development and investment pipeline without a landbank to draw on is a brand new model of public/private partnership and we are delighted that our first scheme will be such a prominent site within Cambourne."
Cllr Bridget Smith, leader of South Cambridgeshire District Council, said: "As the amount of funding we receive from central Government has decreased over time, our investment strategy enables us to find new ways to generate income that not only helps fund frontline services, but directly benefits the local area and economy too."
The news came as Hill announced it had relocated its existing "western" regional office from Bicester to Abingdon as part of a business plan to double turnover over the next five years.