Partnership with Cambridge council designed to build 500 council homes by 2022
A partnership between housebuilder Hill and Cambridge council has submitted plans for 75 homes on the Orchard Park development in South Cambridgeshire.
The Cambridge Investment Partnership worked with Mole Architects to amend the site's existing permission for 63 homes a gym and commercial units.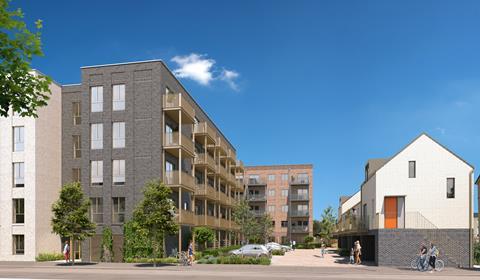 The new scheme will ensure that 40% of the homes are available at social rent levels from the council, arranged in a new design across two apartment blocks and a row of coach houses.
The homes will be highly sustainable and "gas free", heated instead by air source heat pumps, and featuring green roofs, sustainable drainage, electric car charging points and 124 bike spaces.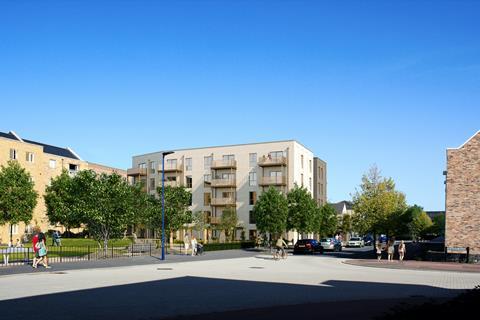 The partnership between Hill and the council was set up in 2017 to build at least 500 council rented homes by March 2022, following the awarding of a £70m "devolution" grant to the Cambridge-Peterborough city region.
Richard Johnson, executive councillor for housing at Cambridge City Council and CIP board member, said the new application would provide "much needed new council homes" in the north of the city. He said: "We have also improved the public realm to provide new open spaces that integrate with and enhance the neighbouring public open space, enabling us to create a coherent, connected neighbourhood in Orchard Park."