The deal aims to see prices of new homes kept permanently low
Hill Group has teamed up with sustainable developer Bioregional homes in a JV to build homes which are both zero-carbon and affordable.
The JV will use modern methods of construction to provide a mix of market-sale housing and discounted market-sale homes built from sustainable materials.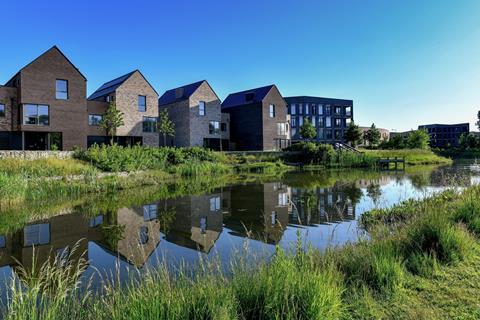 Hill says the zero carbon homes will encourage sustainable activities like recycling and food growing, with house prices kept permanently low by agreements with local councils and governance structures.
Chief executive of Bioregional Homes Sue Riddlestone said: "Right now, the global pandemic is occupying our minds and threatening lives and livelihoods. But the climate crisis, the ecological crisis, and the housing crisis have not gone away."
She added: "We need to achieve a net zero carbon economy within the next 10 years – which means all new homes must be net zero from now."
Bioregional Homes is a developer subsidiary of Bioregional, a charity which provides environmental consulting and created the One Planet Living framework for sustainable developments.
Earlier this year, Hill announced it would donate 200 homes to homeless people, worth a total of £12m to celebrate the firm's 20th anniversary.