New listings dropped for the eighth consecutive month
Pressure in the UK housing market is mounting with demand soaring despite another drop in listings, according to the latest RICS UK Residential Market Survey.
Those responding to the November survey reported a net balance of +13% in new buyer enquiries, a slight increase on the +11% reported in October.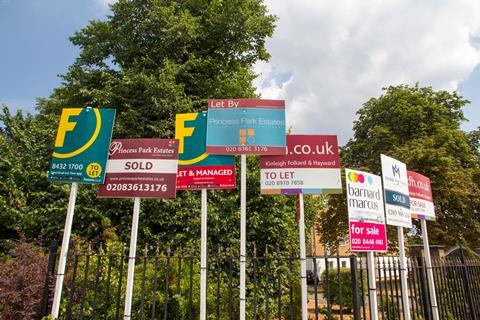 Respondents said the continuing dearth of new listings was a significant factor holding back the market nationwide, with a net balance of -18% respondents noting a deterioration for an eighth consecutive month.
It found that a lack of stock was therefore driving competition between prospective buyers, resulting in house prices being pushed higher.
A net balance of +71% of participants cited an increase prices, which is identical to October's survey. Previous feedback pointed to house price inflation remaining very consistent over the past four months.
Looking ahead, prices were expected to continue to drift higher at the national level, as a net balance of +66% of contributors envisage prices rising over the next year.