Regeneration developer says trading in 2021 ahead of consensus
Shares in regeneration developer Harworth have risen sharply after it said it had performed better than expected last year.
In a full year trading update for the 2021 calendar year the firm, which develops large former industrial sites in the north and midlands, said it sold 1,411 plots in the year, up from 873 in 2020.
The firm said that despite these sales, its residential pipeline increase to 30,804 plots at the end of the year, up from 30,668 the year before.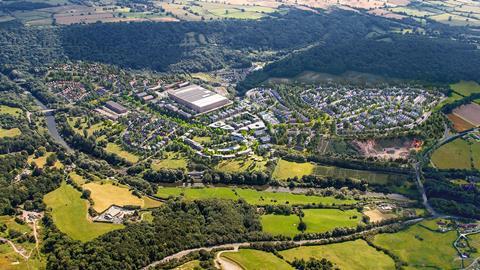 The Company said it had recently agreed in principle a new £200m five-year revolving credit facility with RBS, Santander and HSBC, to allow it to continue its development work.
Share in Harworth rose 3% in early trading as it said the performance for the year will "be ahead of current consensus".
Lynda Shillaw, chief executive of Harworth, said: "Harworth continued its strong momentum in the second half, as we stepped into our ambitious strategy to double the size of the business over the next five to seven years, and continued to deliver places where people want to live and work."
In additional to residential regeneration, Harworth also looks to redevelop brownfield sites into logistics and green energy facilities. Significant housing schemes include the regeneration of the form Orgreave coal mine in Yorkshire, to provide 3,890 homes, and plans for 1,000 homes on the site of the former Ironbridge power station in Shropshire.