Government estimate published yesterday alongside outline of new Post-Grenfell safety regime for high rise blocks
The government's new safety regime for the construction of tall buildings could impose costs of more than half a billion pounds a year on to the industry, a government economic assessment has concluded.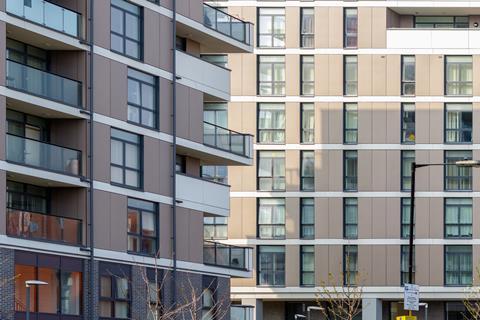 In addition it said the new regulator currently being set up to run the system could cost up to £50m a year to run, and employ up to 750 staff.
The assessment, published alongside yesterday's government response to its consultation on a new system of fire safety regulation, makes a central estimate of annual costs to the industry of just under £400m.
However, these costs do not include the impact of extending the scope of buildings falling under the safety regime to all those of six storeys and above, as outlined yesterday, which it says is likely to add another 10% - or £40m – to the cost.
It also says these costs could run as high as £530m in a "high" scenario, or more than £580m when the impact of the extension of the regime's scope is factored in.
The government yesterday confirmed plans for a new building safety regime which will see the imposition of a three-stage "gateway review" process for all new projects, overseen by a new regulator, with clear legal duties to comply with regulations placed on clients, designers and contractors.
The economic assessment published alongside the government's plans said that on average the new measures would add £180,000 to the construction of any individual multi-occupied building of 18m or more, which it said represented 1% of total construction costs.
Most of the costs, the assessment said, will fall on building developers, including social landlords and housebuilders. Just one in a hundred schemes, it said, would risk being made unviable by the addition of the new costs.
It also said the system would deliver financial benefits to the construction industry, by avoiding future multi-fatality tragedies such as that at Grenfell Tower, and by the day to day reduction of rework costs.
Dame Judith Hackitt, former Health and Safety Executive chair and author of the government's review of fire safety regulation after the Grenfell Tower fire, has already been appointed to lead the new regulator in its set up phase.
The new regulatory system will be backed by much more stringent enforcement measures, with the regulator able to stop work on site, and criminal sanctions for breaches of directions by the regulator.
The economic assessment said the regulator will cost anything between £27m and £56m a year to run, following set up costs of up to £22m. In its "high-level" analysis of the likely costs of the regulator, which come prior to a detailed programme of work having been finalised, it said: "Once it is established, we estimate that the ongoing annual operating costs of the high-risk regulator function will be between £24m and £50m, requiring 300-750 staff over and above those needed to check current activity on buildings in scope."
This is despite the fact it said it was assuming that the new building safety regulator, while being accountable for decision-making for higher-risk buildings, will draw on expertise from others, including local regulators.
Announcing the plans yesterday, housing secretary Robert Jenrick said they represented the biggest change in building safety for a generation. He said: "This new regime will put residents' safety at its heart, and follows the announcement of the unprecedented £1bn fund for removing unsafe cladding from high-rise buildings in the Budget."