Cross-subsidy model won't deliver the required numbers, warns NHF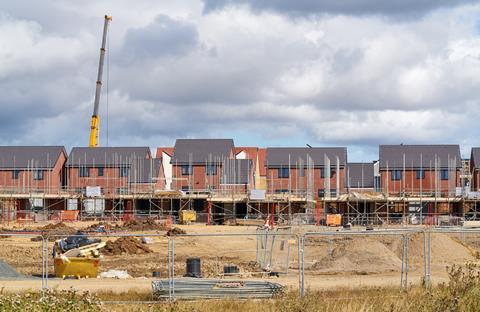 Grants to fund the delivery of new affordable housing will have to increase significantly if demand is to be met in the coming decade, according to industry experts.
With a new prime minister set to move into Downing Street in a matter of weeks, sector figures are keenly waiting to see where housebuilding will sit in the new administration's spending pecking order.
Studies by the National Housing Federation (NHF) suggest that solving the UK's housing crisis will require £14.6bn of capital spending a year over the next 10 years, even at today's prices equivalent to more than 10 times the £1.7bn allocated for capital housing grants in this year's government's spending plans.
The case for extra investment is underpinned by a study carried out by Heriot-Watt University for the NHF, which concluded that the overall output of affordable housing must treble from the current level of approximately 45,000 homes a year to 145,000.
A massive expansion in the number of the social-rented homes, is anticipated, with properties to be let out on social rents comprising roughly 90,000 of the 145,000 affordable homes that will be required annually.
However, the construction of each of these social-rented flats and houses requires much more subsidy than other tenures. Each social-rented property would require an average grant of £183,000, compared with £32,000 for the typical shared ownership. And this level of subsidy is double the £99,000 required for affordable-rent homes, the new form of tenure introduced under the coalition government, which are let out at a 10% discount to the local market rate.
The proposed boost for social-rented housing would mean that a new affordable home would require an average grant rate of 44%, double the 22% available under the current programme.
The balance of the costs would be furnished through a mix of borrowing from private sources and local authorities, discounts on homes provided through section 106 and cross subsidy.
There was "no way" that the cross-subsidy model will be capable of delivering anywhere near the level of cash required to deliver the more ambitious blueprint outlined in the report, according to Will Jeffwitz, policy leader at the NHF.
"Current levels of grant available, particularly for social rent, mean you rely heavily on cross subsidy for new homes, which makes it unstable in a potentially shaky housing market and limits the extent that you can scale up delivery.
"I don't think we would see significant increase in delivery without an increase in grant funding. In order to substantially scale up delivery, we need long-term investment of £12bn a year because without that we won't see a huge increase, particularly in the social homes that we need."