What investment in housing does the industry need from the government – and what is it likely to get?
1953 was a seminal year in British national life. The Queen's coronation and Sir Edmund Hillary's pioneering ascent of Mount Everest prompted predictions that the UK was entering a "new Elizabethan" era of recovery and expansion after the grim years of the Second World War and rationing.
Helping no doubt to fuel this national mood of optimism was the record level of council house building achieved that year. Local authorities built more than 200,000 new homes, according to a report issued by the National Housing Federation (NHF) last month.
A similar scale of public endeavour will be required if England is to have any hope of solving today's housing crisis, concludes the report, which will form the basis for the sector's submissions to this autumn's pan-government Spending Review.
Last year, Philip Hammond, chancellor of the exchequer, announced that 2019 would see a three-year review, using the standard timeframe laid down by his Labour predecessor Gordon Brown when he introduced the Comprehensive Spending Review (CSR) in the late 1990s. However this timescale has been capsized, firstly by parliament's failure to agree a Brexit deal and then Theresa May's resignation as prime minister.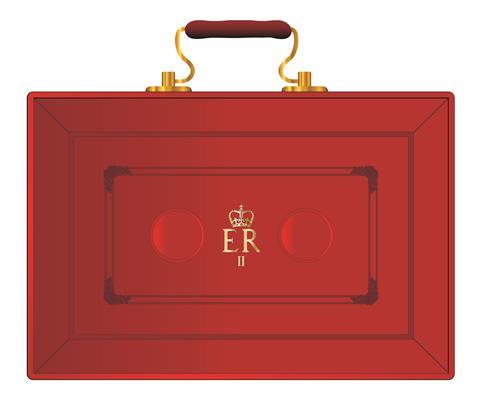 Tight on time
With Hammond virtually certain to follow May out of Downing Street, the end of this month will see both a new PM and chancellor. This timing gives the new occupant of 11 Downing Street barely four months to finalise an exercise that is designed to lay out the template for all public spending for the subsequent three years.
Before the Autumn Budget, which generally takes place around the end of November, the new chancellor will also have the small matter of dealing with the UK's departure from the EU. Currently scheduled for 31 October, the increasingly likely scenario of a "no deal" Brexit throws up plenty of spending challenges.
However with existing spending plans due to expire next March, the Treasury will at the very least need to map out plans for 2020/21. Liz Truss, chief secretary to the Treasury, admitted at a recent select committee hearing that this year's CSR is likely to be a single-year exercise.
It is hard to be sure, admits Will Jeffwitz, policy leader at the National Housing Federation. "Everybody is preparing for a three-year Spending Review or a one-year rollover one."
But even if this year's review turns out to be a holding exercise, it still matters, he says: "It's important to be setting out what we will need from government over the next decade."
Part of the reason that what may turn out to be an attenuated exercise matters is that it is the first set-piece opportunity to present the case for resources to the new team in control of the spending levers.
And making this case will be doubly important, given the pressure that the new chancellor and PM are under to increase spending following nearly a decade of austerity in the public finances.
Leadership contenders Jeremy Hunt and Boris Johnson have been spraying public spending pledges around like confetti while on the campaign stump. Schools, defence and police have all attracted pledges of extra largesse from the would-be leaders. But housing had not figured much in the current leadership campaign until Hunt's pledge last week to help first-time buyers by giving Homes England fresh powers to purchase land.
The sector's ability to scrap for resources won't be helped by recent Ipsos Mori polling, which showed that housing slipped to eighth place in the list of voters' priorities after more than two years of regularly featuring in the top three.
Steve Douglas, group chief executive of the housing consultancy Altair, says: "It's really important that the sector is doing its upmost to ensure that it's at the top of an incoming prime minister's agenda."
"Whoever wins, we will be holding them to account and working with them and all the parties to get across the importance of the issue," says Jeffwitz, adding that the government can release funds at other points, like last year's mid-Spending Review £20bn 70th "birthday present" for the NHS.
£14.6bn a year
The 10-year blueprint for housing investment in England, which has attracted support from bodies ranging from Shelter to the Campaign to Protect Rural England, can scarcely be described as unambitious. The report's thrust will be bolstered by a separate study from the G15 group of large housing associations and the Greater London Authority, which takes a 10-year look at the capital's affordable-housing requirements.
The NHF report's headline ask is that curing the housing crisis will require £14.6bn of capital spending a year in the next 10 years. Even taking into account that this works out at £12.8bn in today's prices, this is equivalent to more than 10 times the £1.7bn allocated for capital housing grants in this year's government's spending plans.
So how was this huge figure worked out and how can it be justified?
The case for extra investment is underpinned by a study carried out by Heriot-Watt University for the NHF, which concluded that the overall output of affordable housing must treble from the current level of around 45,000 homes per annum to 145,000.
And, according to research carried out for the NHF by Savill's, only an increase on this scale in affordable housing completions will provide the "step change" in delivery required to meet the government's own target to increase the number of new homes per annum to 300,000. This estimates that without fresh intervention output is likely to hit a ceiling of 260,000 homes per annum by 2021 due to the phasing out of the Help to Buy scheme and an anticipated market slowdown.
Mel Rees, head of policy at the Chartered Institute of Housing (CIH), says: "Over a 10-year period you could pretty much solve the housing crisis."
Over a 10-year period you could pretty much solve the housing crisis

Mel Rees, CIH
Even those with a rudimentary grasp of arithmetic will have worked out that the increase in investment proposed in the study doesn't translate into a pro rata rise in the number of units that it wants to see delivered.
Much of the ballooning subsidy is accounted for by a massive expansion in the number of the social rented homes, which the authors identify as the chief area of housing need that must be remedied. The NHF report envisages that properties to be let out on social rents comprise around 90,000 of the 145,000 affordable homes that will be required.
But the construction of each of these social rented flats and houses requires much more subsidy than other tenures. Each social rented property would require an average grant of £183,000, compared with £32,000 for the typical shared ownership. And this level of subsidy is double the £99,000 required for Affordable Rent homes, the new form of tenure introduced under the coalition government, which are let out at a 10% discount to the local market rate.
The proposed boost for social rented housing would mean that a new affordable home would require an average grant rate of 44%, double the 22% available under the current programme. In layman's terms, this means that 44p in every pound spent on building each of these new homes would be provided through grants.
The balance of the costs would be furnished through a mix of borrowing from private sources and local authorities, discounts on homes provided through section 106 and cross subsidy.
There is "no way" that the cross-subsidy model, which has underpinned much affordable housing provision in the past decade, will be capable of delivering anywhere near the level of cash required to deliver the more ambitious blueprint outlined in the report, says Jeffwitz: "Current levels of grant available, particularly for social rent, mean you rely heavily on cross subsidy for new homes, which makes it unstable in a potentially shaky housing market and limits the extent that you can scale up delivery.
Current levels of grant available, particularly for social rent, mean you rely heavily on cross subsidy for new homes, which makes it unstable

Will Jeffwitz, NHF
"I don't think we would see significant increase in delivery without an increase in grant funding. In order to substantially scale up delivery, we need long-term investment of £12bn a year because without that we won't see a huge increase, particularly in the social homes that we need."
Isobel Stephen, director housing supply at the Ministry of Housing, Communities and Local Government, signalled at last week's CIH conference that her department will be pushing for increased levels of affordable housing grants in the upcoming spending review, which has been pencilled in for the autumn.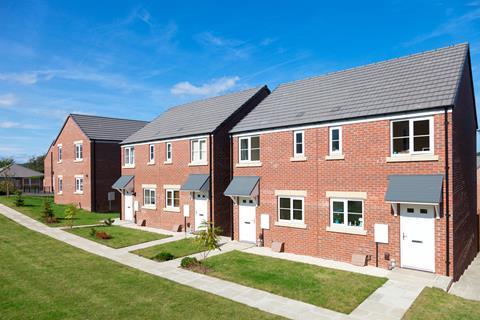 Strength and scale
£12.8bn is still big money though. The NHF report's authors counter that its proposals would merely restore grant rates to the 40-something levels that were the norm until the coalition government introduced Affordable Rent nearly a decade ago. And it is only slightly above the £11.35bn, which at current prices, delivered those 200,000 plus council homes in 1953.
Altair's Douglas argues that the proposed bricks and mortar investment has to be weighed against ballooning housing benefit bill, £24bn and counting per annum, much of which disappears into the back pockets of private landlords.
Another argument that may carry weight with ministers is the potential stimulus effect that social housing could provide for an economy that appears to be heading for a slowdown, judging by recent economic output statistics. "It brings economic stimulus opportunities that that would be helpful at a time when things could slump," says the CIH's Rees.
Jeffwitz agrees: "If the government is willing to invest, housing associations can continue building and government can invest on strength and scale that can have a significant impact on the housebuilding industry."
"Increased certainty on grant at this scale should give lenders confidence in the sector and the ability to keep building throughout whatever happens in the British economy," he says, explaining that long term grant certainty will strengthens the arm of registered providers when dealing with landowners, developers and contractors.
This extends to helping housing associations to secure better interest rates from lenders for the private borrowing that will remain necessary, he says: "The sooner we get certainty over the scale and size of investment that government is able to make on housing, the better in terms of delivery."
Vital too will be certainty over future programmes, says Douglas, arguing that the new PM's "first step" on housing policy should be to confirm the strategic partnerships, the 10-year deals that the larger housing associations have secured with Homes England and the Greater London Authority. "If we want providers to work counter cyclically, we need to give them the confidence to do so" he says.
Recalling the hiatus that followed the handover from Labour to the coalition over issues like grant levels, Douglas says the resulting uncertainty led to a slowdown in housing delivery during the early phase of David Cameron's government.
Get the housing balance right, urges NHC chief executive
Ensuring a fairer balance of funding with high-growth areas in the south of England will be one of the key asks of the Northern Housing Consortium when makes its submission to the comprehensive spending review.
With the exception of Homes England's Affordable Housing Programme (AHP), which provides grants for sub-market housing, 80% of the agency's key funding streams are channelled towards the one-fifth of local authorities with the 'highest" affordability pressures.
Only three authorities located north of the M62 qualify for this pot, according to an analysis carried out last year by the Key Cities group of urban authorities.
Tracy Harrison, the consortium's chief executive, says "Most of the main funding programmes are geographically targeted and success in bidding rounds depends on getting the highest possible returns for the lowest level of investment."
A priority for the consortium will be ensuring that the same geographical targeting of high-demand areas won't be extended to the AHP.
As well as extra resources for local government housing and planning departments, the consortium will also be pushing for a fund to help regenerate rundown private rented neighbourhoods.
Harrison says: "We have concentrations of really poor-quality private-rented stock in the north. We're seeing investors coming from outside of the north because for a low level of investment you can get high levels of return.
The "knock-on impacts", including high turnover of tenants and anti-social behaviour, "destabilises" communities, she says.
Harrison argues that some replacement of housing stock is "inevitable" in order to help rejuvenate these neighbourhoods.
"There are opportunities for refurbishment but so much of that stock is beyond that," she says, adding that grants should be available both for refurbishing existing stock and replacing homes that are past their sell by date.
Capacity
David Lunts, executive director of housing and land at the GLA, told a Chartered Institute of Housing conference that the CSR should help associations to act in a more counter cyclical fashion rather than having to respond to the housing market's dictates. However the same session heard concerns raised about the capacity of the construction industry to deliver the ambitious vision outlined in the NHF report.
This extends to local authority housing and planning departments, which while having a pivotal role to play in bringing any expanded housing programme forward, have seen their staffing decimated during recent years.
The Northern Housing Consortium has identified extra capacity for local government as one of its key CSR asks alongside a fund to help regenerate rundown private neighbourhoods.
The CIH's Rees acknowledges that the increase in housebuilding mooted in the report "won't happen overnight" and that modern methods of construction have an important role to play.
"It's not going to solve the problem but it could make significant contribution while things get up to speed. To go to 90,000 for social rent is a big leap obviously but it's the step up we really need to see."