Listed residential landlord says occupancy has slipped further in wake of covid-19 restrictions
Grainger has announced plans to forward-fund construction of a 259-home rental scheme in Derby from St James Securities.
The build to rent developer said it was spending £37.1m on the scheme, which it is adding to its pipeline of nearly 9,000 homes on build-to-rent developments.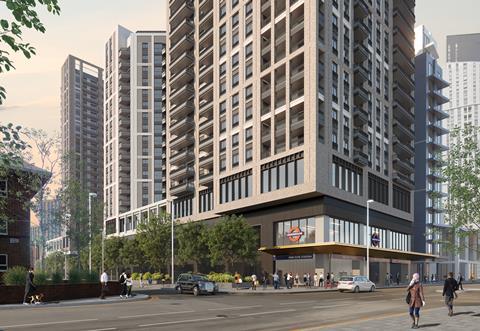 The firm, which already acts as landlord to more than 9,000 residential homes, said the investment was its first in Derby and took the value of its development pipeline to £2.1bn. The scheme will be built by contractor GMI Construction.
The announcement came as the firm revealed half-year results to the end of March showing adjusted earnings up 11% as it increased the sales of both vacant and tenanted properties.
Rent collection had remained strong, at 98%, but the firm reported a further slip in occupancy levels to just 89%, down from the 90% reported in February.
Chief executive Helen Gordon said the reduction in occupancy levels had been caused by the covid-19 lockdown restrictions, but that a recent rise in lettings enquiries suggested the vacancies would be short-lived.
She said: "There is positive market evidence, including the +86% rise in lettings enquiries we have generated since the beginning of the year, which suggests a strong lettings market to come as we enter the peak summer period and all remaining lockdown restrictions are lifted.
"This provides us with increasing confidence for an improved performance for the second half of the year."
Grainger also said that it aimed to accelerate delivery of new homes this year, with 1,021 homes on track to be built by the financial year end in September.