Government gave firms a year to comply with new carbon emission requirements
The grace period for compliance with the updated Part L of the building regulations ends today.
Part L was brought in on 15 June 2022 but the government granted a year-long grace period for necessary adjustments and the completion of work that had already begun.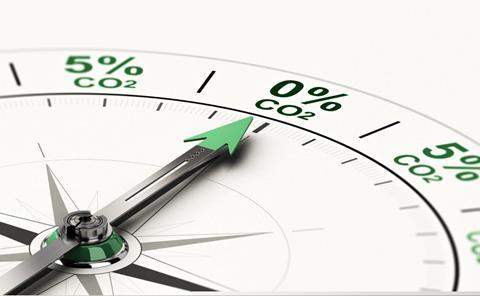 Now that this period has ended, those affected will need to comply with the new policy, which requires homes to achieve an overall reduction in carbon emissions of 31% – an uplift estimated to cost builders around £4,000 per home.
There were concerns when the measure was first introduced that builders were not ready for the changes.
A Federation of Master Builders survey last spring found more than half of the 304 small and local builders asked did not believe themselves ready.
Part L is an interim measure before the Future Homes Standard is implemented in 2025. That change will require properties to emit 75% to 80% less carbon.
Rob Norton, UK director of construction software firm PlanRadar, said: "Without the proper quality control measures, housebuilders could face Part L failures, resulting in expensive rework that can eat into already tight profit margins,"
"Given that Part L is a litmus test for the entire future homes standard package, ahead of scores of other fast-approaching codes, those that haven't already got their house in order with correct documentation and auditing must respond quickly."
"Now that the Part L grace period is ending, the message is clear to specifiers that they must select materials with sustainable outcomes in mind," said Stephen Hamil, innovation director at the NBS.
"This highlights the importance of the early design process – where the biggest impact can be made. It's the perfect opportunity to choose materials that insulate, use less energy, and lower the carbon impact across the whole lifecycle of the building.
>> See also: Glitches in the system:getting ready for part L

"Increased focus on carbon calculations is also likely – architects will need to demonstrate a clear focus around the primary energy use of structures to meet building regulations. In order to do so, accessing accurate construction product data will be critical for lower carbon decision-making."
According to Steve Callow, housing manager at MPA Masonry, the "real challenge" of Part L will be for those using alternative build methods reliant on timber, glass and metals, which he said did not possess equivalent thermal qualities to concrete and brick.
"This means more modification of a non-traditional build method, with specialist labour requirements needed to meet the standard, resulting in reduced efficiency and greater waste," he added.
Gustave Geisendorf, group CEO of BuildData Group and software firm Zutec warned firms to take seriously Part L's requirements to take photographs of relevant materials. He said: "It is not about simply just taking and submitting a photo to be compliant. Each photo must be geo-located and time-stamped so that photo can be associated with each plot, that plot then assigned to the photo with the stage and element it represents. It then must be assigned to the person that took the photo, so that the photo is traceable, and an audit trail of the photo and process is available."