Reports Boris Johnson is "very excited" about the idea of tenants being able to buy their housing association homes
Government officials have reportedly been working on plans to revive the idea of giving housing association tenants the right to buy in England, according to press reports.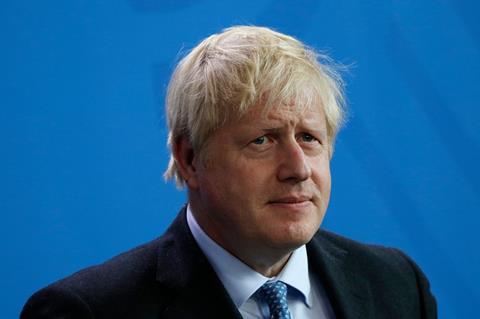 The Daily Telegraph reported prime minister Boris Johnson is "very excited" about the idea of housing association right to buy and thinks it would be a way of solving the issue of 'generation rent'.
Right to buy was first introduced by Margaret Thatcher in the 1980s for council housing tenants, and in 2015 the then prime minister David Cameron came up with the policy of 'voluntary right to buy' for housing association tenants.
But after a pilot scheme in the Midlands, the voluntary right to buy was never implemented. The pilot scheme revealed that a lack of land and insufficient funding raised from sales were barriers to the promise to replace each home sold.
The news comes at the same time as the government is contemplating scrapping the Section 106 system by which developers provide a certain number of affordable homes, in favour of requiring payment into a national Infrastructure Levy.
The Telegraph also said officials were looking at the possibility of the money the Government pays in housing benefits going to help recipients secure mortgages. It is believed tenants would be able to get up to 70% discount on the market value of their homes.
The Telegraph quoted a government source as saying: "The prime minister has got very excited about this. It could be hugely significant."
"In many ways it is a direct replica of the great Maggie idea of 'buy your own council flat'. It is 'buy your own housing association flat'."
It is estimated the policy would allow about 2.5m people in England to buy their housing association home. Scotland scrapped the right to buy for council tenants in 2016 to protect social housing stocks.