Residents should be able to better understand proposed developments through 3D interactive maps and virtual reality, according to the government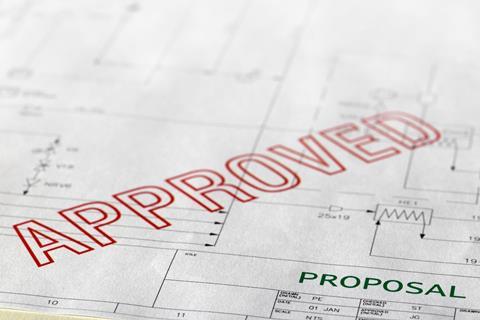 The government is piloting technology aimed at giving members of the public in England a greater understanding of proposed developments.
More than £3.25m from the Department for Levelling Up, Housing and Communities' Proptech Engagement Fund is being put into 28 projects that will allow people to use tools such as 3D interactive maps and virtual reality to visualise proposed developments better.
Housing minister Stuart Andrew said: "We need a modernised planning system which fully embraces digital technology to create places in which people take real pride.
"By bringing the planning system up to date with the latest methods, we are ensuring that communities can have more of a say on the development of their town, city or neighbourhood."
The PropTech Engagement Fund was initially launched in August 2021. The DLUHC announced in October last year the first 13 areas to receive a share of £1.1m of funding from the fund to boost public engagement in the planning process.
See also>> What will Sunak's £65m digitisation drive mean for planning?
Projects in the £3.25m round of funding will run until September 2022 and include a digital platform Watford Council is building to allow residents to have their say on how to use developer contributions to infrastructure and interactive maps Plymouth Council is creating.
The digitising of the planning system was outlined as a key aim for the government in the autumn budget. Chancellor Rishi Sunak announced funding of £65m for new software.
Proptech engagement fund allocations
See the full list of the 28 areas below and their slice of the funding:
• Plymouth City Council (joint bid with South Hams District Council and West Devon Borough Council) - £285,000
• Newham Council - £125,000
• Epping Forest District Council (joint bid with East Herts District Council, Harlow Council, Hertfordshire County Council and Essex County Council) - £228,800
• East Hampshire District Council - £40,500
• West Oxfordshire District Council - £118,250
• Watford Borough Council - £123,000
• Walsall Metropolitan Borough Council - £120,000
• Birmingham City Council - £65,500
• South Cambridgeshire District Council - £117,000
• London Borough of Redbridge - £125,000
• Haringey London Borough - £99,000
• Waltham Forest London Borough - £69,500
• Havant Borough Council - £83,450
• Southampton City Council - £125,000
• Harborough District Council - £125,000
• Royal Borough of Kensington and Chelsea: £118,000
• Epsom and Ewell Borough Council: £125,000
• Runnymede Borough Council: £90,020
• Lambeth London Borough: £92,164
• Leicester City Council: £86,750
• Stevenage Borough Council: £125,000
• Wandsworth: £98,000
• Cornwall Council: £125,000
• Wirral Council: £92,950
• Bolsover District Council: £95,800
• Dacorum Borough Council (joint bid with St Albans City & District Council, Three Rivers District Council, Hertsmere Borough Council, Watford Borough Council and Hertfordshire County Council): £121,750
• Lewes District Council: £112,500
• Surrey County Council - £121,187