Housing ministry mailbox deluged with over 9,000 queries from councils since being set up following Grenfell fire
Local authorities and housing associations have raised more than 9,000 concerns about combustible cladding with the government since the Grenfell Tower fire more than two years ago, the housing minister has admitted.
The Housing Checks mailbox was set up by the Ministry of Housing in the weeks following the Grenfell Tower fire.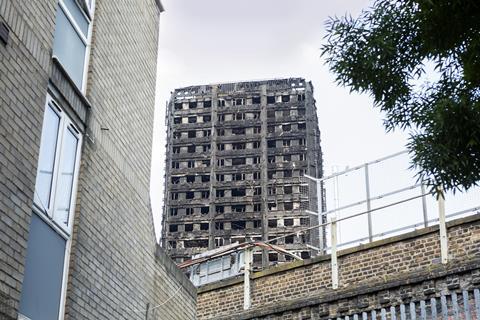 In a reply to a written question asked by Labour MP for Croydon North, Steve Reed, Esther McVey said the department had received more than 300 emails a month since the Grenfell fire in June 2017 which claimed the lives of 72 people.
She told Reed, a former leader of Lambeth council, this week: "As of November 2019, there were in excess of 9,000 emails dating back to June 2017."
The mailbox was set up to allow local authorities and housing associations to report towers within their areas which used aluminium composite cladding, the type used on the Grenfell tower.
The next phase of the public inquiry into the Grenfell fire is due to start on 27 January and will focus on the refurbishment and management of the tower before the blaze hit.