Housing associations given another year to start work on schemes following covid crisis
The government has extended the existing £9bn affordable homes programme by a year in order to allow registered providers extra time to deliver schemes in the wake of the covid lockdown.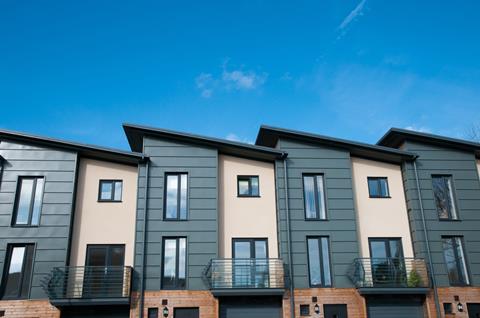 Housing secretary Robert Jenrick said that the department estimated that construction of 53,000 affordable homes had stalled in the crisis, and that the extension will ensure that these "much needed homes are not lost altogether".
Previously, under the £9bn 2016-21 Affordable Homes Programme, housing associations and other registered providers (RPs) were required to have started construction on schemes by March 2022 in order to qualify for funding. This announcement means RPs will have an extra year to begin these schemes without the risk of losing funding.
The announcement comes a week after the government confirmed it is to begin a new £12bn affordable homes programme covering the next five years. While the government has confirmed it has not extended the length of this programme, it has said that part of this money will be used to fund a 1,500-home pilot of its First Homes scheme, under which homes will be made available to buyers at a 30% discount.
This has sparked fears that traditional forms of affordable housing will see their funding squeezed.
The announcement also follows the government's decision to legislate to extend the life of existing planning permissions due to expire, in order to allow schemes to go ahead that would otherwise have needed a whole new planning permission.
Jenrick said building the homes the country needs was central to the mission of this government. "Today I am announcing that we are giving more flexibility to housing associations and councils to help them deliver affordable homes. We've listened closely to the sector and agreed that there will now have a longer deadline for using Government funding to get these homes built," he said.
Housing association bosses last week called on the government to put social housing at the heart of its covid-19 recovery plan after publishing evidence of the health effects suffered by people inadequately housed during the lockdown.
Catherine Ryder, director of policy and research at the National Housing Federation, welcomed the announcement. She said: "It shows the government are listening to us and that they understand how lockdown has made it difficult to keep building new social homes during this period. Now they [housing associations] will be able to plan knowing current government funding is safe even if development has been delayed as a result of coronavirus."