Agency Homes England's cash to "turbo charge" modular housebuilder
Homes England is lending £30m to modular housebuilder Ilke Homes, in a bid to "turbo charge" production at the Knaresborough-based firm.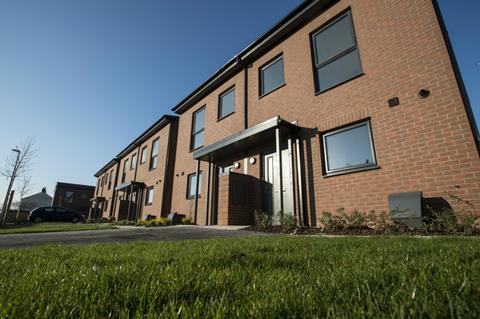 Ilke, which was set up in 2017 by housebuilder Keepmoat and steel frame specialist Elliott, already has plans to produce 2,000 homes next year. In a statement the government said the investment would boost production to 5,000 homes a year within five years.
It comes a week after housing minister Esther McVey announced plans for a "construction corridor" across the north of England able to generate 80,000 jobs in off-site manufacturing.
McVey claimed the industry could be worth £40bn a year once matured.
The £30m loan, which is split into a £15m mezzanine and a £15m senior facility, comes from Homes England's £4.5bn Home Building Fund. The investment follows a deal, signed in June, for Ilke to provide 750 homes for northern housing giant Places for People.
The investment follows a £90m deal between Homes England, developer Urban Splash and Japanese modular manaufacturer Sekisui House earlier in the year designed to boost Urban Splash's modular housing plans.
McVey said: "This £30 million investment in Ilke Homes is a significant step forwards in the development of the 'Construction Corridor' - a new hub in the North that is front and centre of building the homes we need."
Dave Sheridan, executive chairman at Ilke Homes, said the funding will bring in further private capital to Ilke, thereby creating "hundreds" more skilled jobs. "We want to continue driving efficiency, quality and sustainability within the housebuilding industry and see this as a fantastic signal to others wishing to do the same," he said.
Ilke's homes are made from a steel frame system and use a fully volumetric technology, which means they are constructed in full off-site and transported to site complete.