Stock transfer housing association to regenerate existing estate
Gloucester City Homes (GCH) has secured a £130m finance package with NatWest that will see it deliver 400 new homes.
The deal, which includes £30m in new funding, significantly extends the level of commitment from the bank to the 5,000-home housing association, in terms of both loan maturity and funding amount.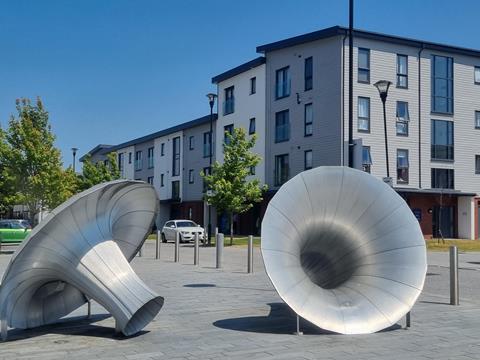 As part of its plans, GCH will spend £19m on energy efficiency improvements ensuring all its homes are at least EPC C by 2030.
It will also invest a further £60m to deliver almost 400 new homes – including 150 through the regeneration of existing estates – to help tackle housing need in Gloucester.
The Podsmead and Matson estates were named as the sites set to be regenerated in the housing associations 2021/22 accounts.
>> See also:Funding Affordable Homes secures debt refinancing in plan to triple output
>> See also:: Housing may look like a basket case but there are reasons to be optimistic
Anne Southern, executive director of business resources at Gloucester City Homes, said: "In a time when the sector is facing so many challenges in tackling the housing crisis, GCH is delighted to have completed a new funding arrangement with our existing funders at NatWest and we look forward to building on our already strong relationship with them.
"The new arrangement will enable us to continue to invest in communities across Gloucester, improve the energy efficiency of many of our homes, deliver regeneration in our communities and build much-needed new homes."
The deal was arranged by Savills Financial Consultants, which advises UK housing providers on funding structures and approaches. In the past two years it has advised housing providers on new funding and renegotiation of existing deals worth more than £2bn.
GCH built 104 homes in 2021/22 and last year forecast completing 121 in 2022/23, according to its latest accounts. GCH was formed in 2005, initially as an arm's length management organisation managing homes owned by Gloucester City Council. In 2015, it became an independent housing association and took ownership of the council housing stock.