Homes are first part of housing association's five-year plan to build 900 homes in the city
Gentoo Group has lodged plans for 268 affordable and shared ownership homes on eight separate sites across Sunderland.
The £45m investment in new homes, undertaken in partnership with housing quango Homes England, will be the first part of the Sunderland-based housing association's plans to build 900-homes in the city by 2024.
If approved by Sunderland council, the homes for affordable rent will be built over the next two years, with potential sites for the remaining 632 homes currently being assessed.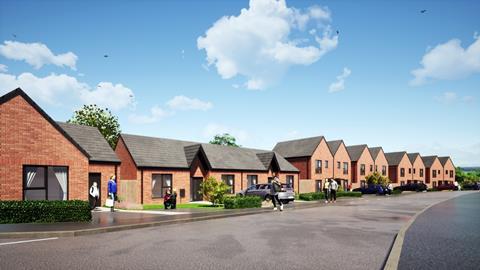 They will be built alongside the council's ongoing £500m regeneration programme for the city which is due to deliver a new cultural quarter, a dual carriageway and the mixed-use Riverside Sunderland development in the city centre, currently under construction.
The eight separate projects include a 71-home scheme at Hylton Lane in the Downhill area of the city, and an 86-homes scheme at Cragdale Gardens in the Hetton-le-Hole area.
Homes provided will range from bungalows for the elderly to two-, three- and four-bed family properties. The association, descended from the body set up to take on former council housing stock in the city, said the homes will mark the start of a new era for affordable homes in Sunderland.
Gentoo, which manages nearly 30,000 homes across the North-east, is currently on site at the 56-home Keelman Rise scheme and a 44-home scheme at Avenue Vivian.
Planning consultant Pegasus is on the project team for all of Gentoo's sites.