Central London scheme for 51 homes desgiend by architect Pilbrow & Partners
Plans for 51 new homes for rent at the gateway to the redevelopment of Earls Court in west London have been approved by Kensington & Chelsea council.
The low carbon scheme from the Earls Court Development Company, a joint venture between Delancey and Transport for London, will include 23 affordable homes, with all premises heated without relying on gas boilers.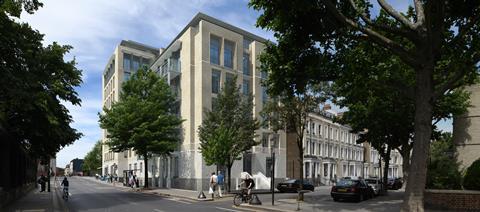 The scheme on the Old Brompton Road, which rises to nine storeys, has been designed by architect Pilbrow & Partners, and approved by Kensington and Chelsea's planning committee late last week.
The approval comes as the Earls Court Development Company is in the process of drawing up its wider masterplan for the regeneration of the Zone 1 site.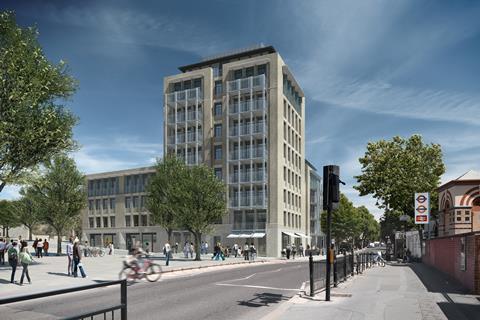 The firm is drawing up new plans for the area after the previous owner, CapCo, sold it the site in 2019 for £425m after facing enormous local opposition to its redevelopment plans, which had included two local social housing estates.
The Earls Court Development Company has passed control of the West Kensington and Gibbs Green estates back to Hammersmith & Fulham council, and is instead pursuing a much smaller scheme. Last year it appointed architects Hawkins\Brown and Studio Egret West to between them draw up a mixed use proposal to redevelop the site, badged as the be the most significant remaining regeneration opportunity in Zone 1.
The development company said the approved Brompton Road scheme will be heated by air source heat pumps, leading to a 57% reduction in emissions compared to current building regulations.